Geeks and Beats Podcast, Episode 178: The Ongoing History of Michael Hainsworth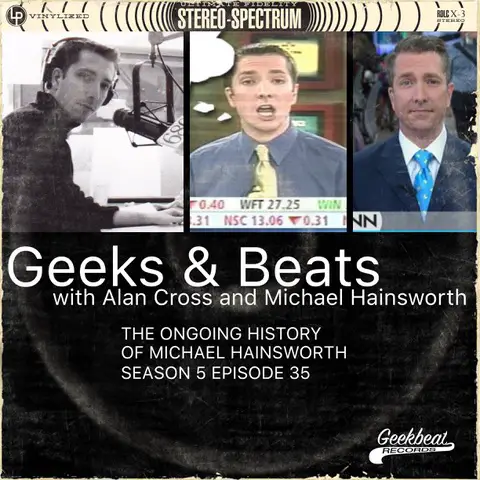 After 30 years working his way to the top of the mainstream media pyramid, Michael has decided to move on from his position at BNN without having another job. It was totally voluntary, too. He walked away from being Canada's Most Watched Business Reporter™.
Gutsy, that. The good news is that he'll have way more time to devote to the Geeks and Beats project. And yes, he has the most supportive wife in the world.
After a week off–blame me and my trip to Asia–we're back with Michael recounting his career in media to this point. And now that he's no longer with BNN, CTV and Bell Media, now what? You might want to throw a little extra dosh into our Patreon account because after all, Michael is unemployed.
Subscribe: Apple Podcasts | Android | Email | RSS
Make us feel loved