Geeks and Beats podcast, episode 185: The Matrix Revisitedloaded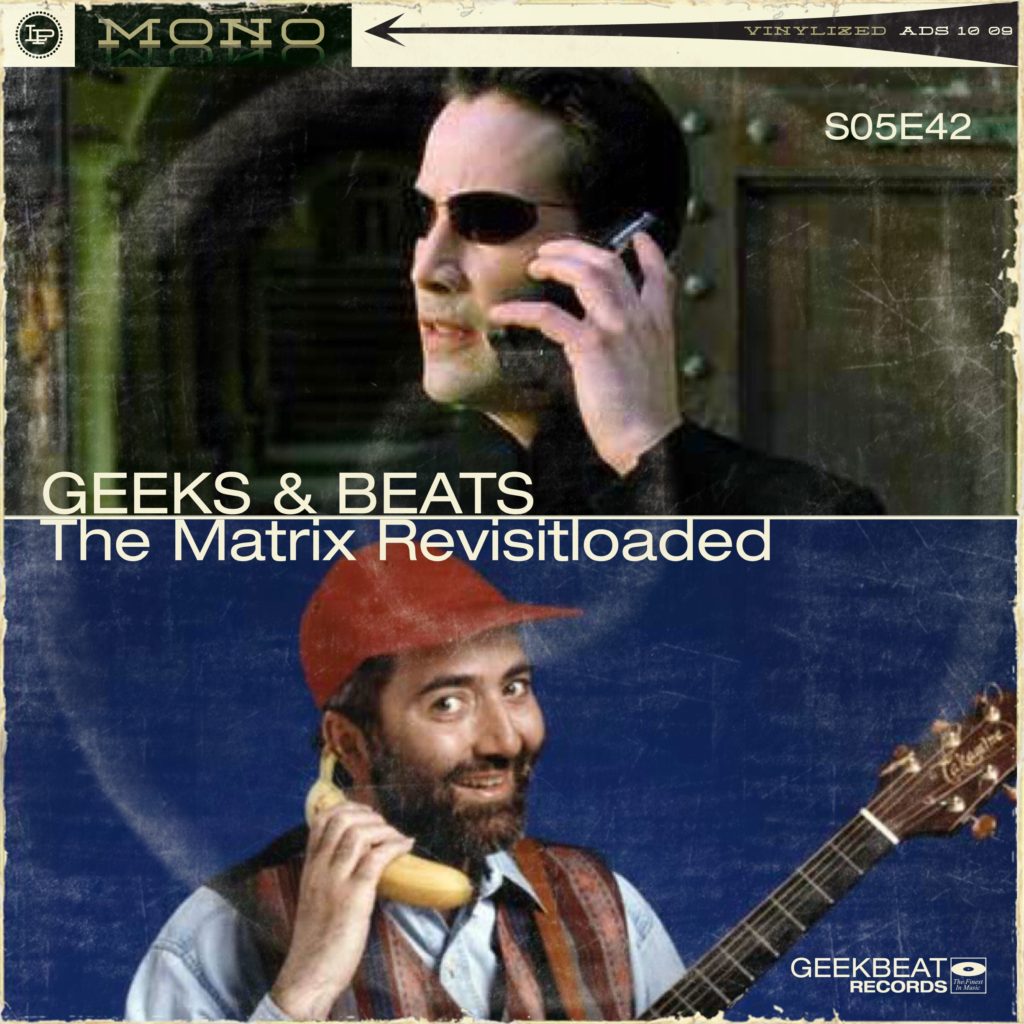 It's the 20th anniversary of principal photography on one of the most iconic science fiction films in history. We'll look at the connection between The Matrix, Raffi's Banana Phone, and the coming of age of film soundtracks. Plus, the actors who turned down the role made famous by Keanu Reeves, and why Sean Connery almost became the Red Pill dispenser. Plus, we're giving away a Google Home Max!
Listen now!
Subscribe: Apple Podcasts | Android | Email | RSS
Make us feel loved
Visit the Geeks and Beats website to sample all kinds of geeky goodness provided daily by our crack staff of writers and contributors who are offering up fascinating content every single day. By the way, we're a total non-profit operation that performs this selfless service for benefit of all humanity. But we still have our fixed costs. If you'd like to support the show (please?) go here.