Geeks and Beats Podcast, episode 192: The Sci-Fi Future is Female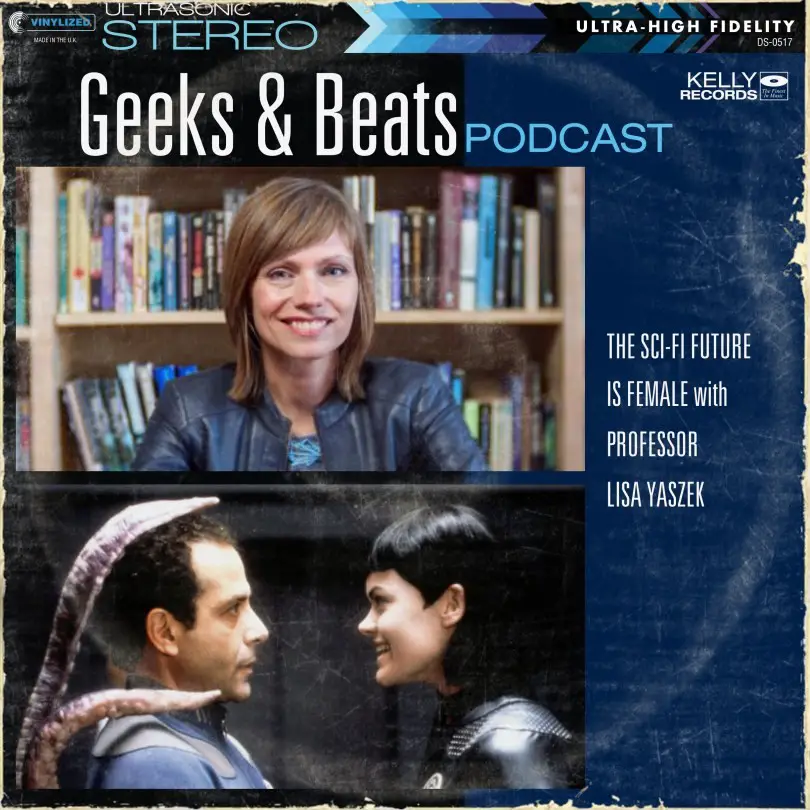 Sure, everyone credits Star Trek for bringing us cellphones. But did you know Sears & Roebuck gets the credit for bringing another science fiction gadget to your pocket? Georgia Tech professor and author Lisa Yaszek joins the geeks to talk about sci-fi predictions come true, misconceptions about female authors of the early 1900s, how we got "food in pill form" as a trope, and the universal geek enthusiasm for Galaxy Quest. Plus, more on our Live on Facebook Live from Michael's Back Deck Show show.
Listen now!
Podcast: Play in new window | Download (Duration: 37:22 — 35.1MB) | Embed
Subscribe: Apple Podcasts | Android | Email | RSS
Visit the Geeks and Beats website to sample all kinds of geeky goodness provided daily by our crack staff of writers and contributors who are offering up fascinating content every single day. By the way, we're a total non-profit operation that performs this selfless service for benefit of all humanity. But we still have our fixed costs. If you'd like to support the show (please?) go here.