Geeks and Beats podcast, episode 194: Scientologadetry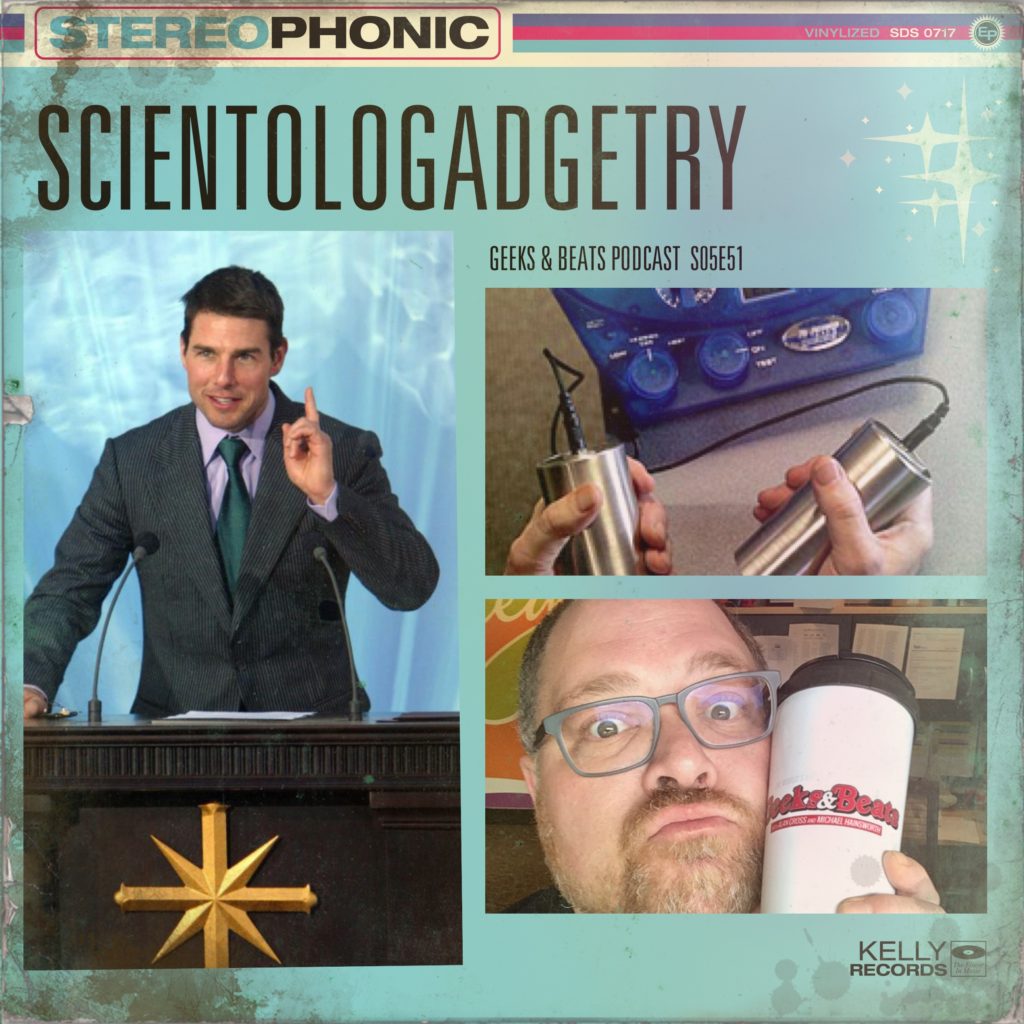 Noted Scientology debunker Scott Simpson joins us to break down the breakdown of that E-Meter used for the weirdo street-side "personality tests" after talking about Tom Cruise. It turns out the secret to the box office success of the high-ranking officer in the cult is running. Lots of running. Aliens less ancient than the ones who brought the first Scientologists to Earth 76 million years ago apparently made 7″ records. Wait, what? Plus: why the geeks might regret booking Ed the Sock for the big Live on Facebook Live from Michael's Back Deck Show show.
Listen now!
Subscribe: Apple Podcasts | Android | Email | RSS
Visit the Geeks and Beats website to sample all kinds of geeky goodness provided daily by our crack staff of writers and contributors who are offering up fascinating content every single day. By the way, we're a total non-profit operation that performs this selfless service for benefit of all humanity. But we still have our fixed costs. If you'd like to support the show (please?) go here.
Make us feel loved