Geeks and Beats podcast, episode 251: Smells like clickbait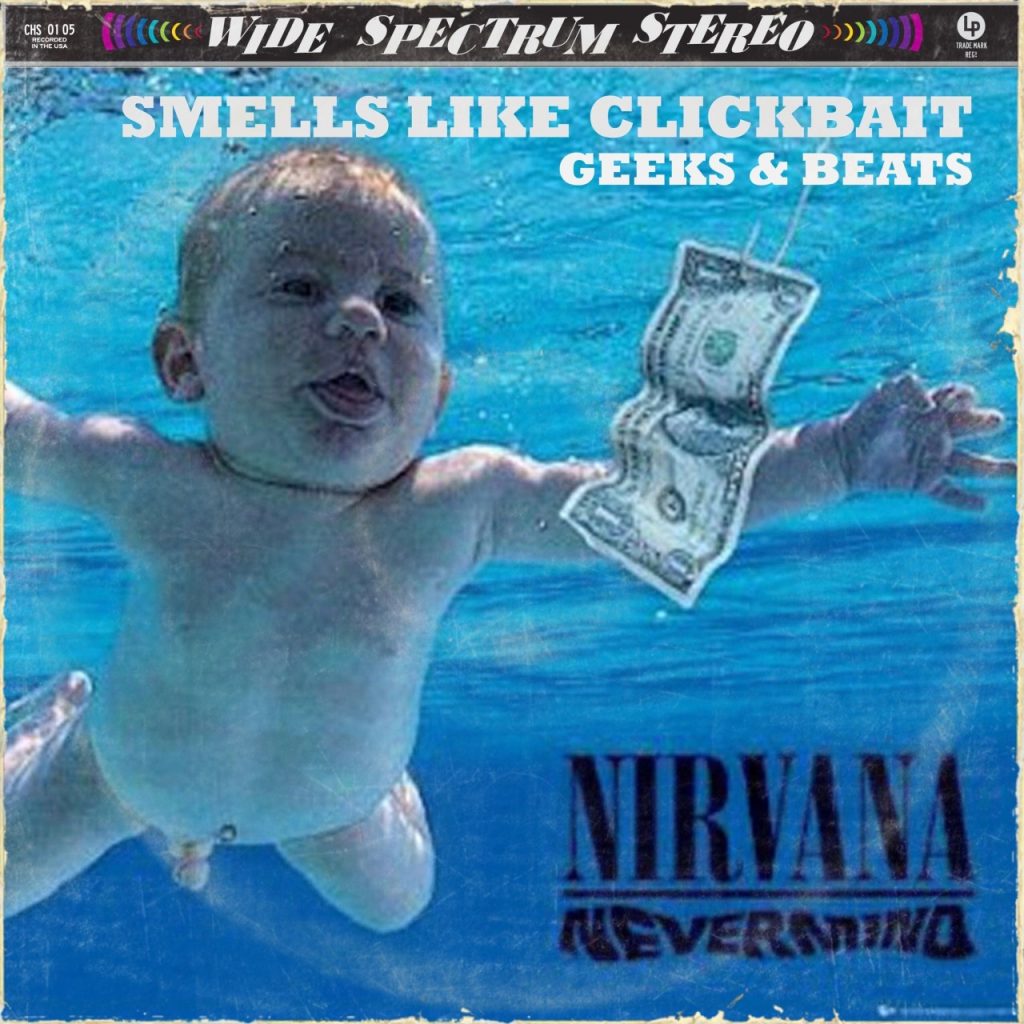 Music producer and longtime friend of the show Brent Bodrug helps deconstruct what makes Nirvana's Smell's Like Teen Spirit the ultimate Grunge Rock track, Sound City was its legendary home, and we learn the track has its roots in the last vestiges of Boomer hair-metal bands, the Pixies, and BOSTON!??
Check out the G&B archive here.
Subscribe: Android | Email | Google Podcasts | RSS | Learn More
By the way, we're a total non-profit operation that performs this selfless service for benefit of all humanity. But we still have our fixed costs. If you'd like to support the show (please?) go here.
Make us feel loved