Geeks and Beats podcast, episode 273: COVID-19 vs IROC-85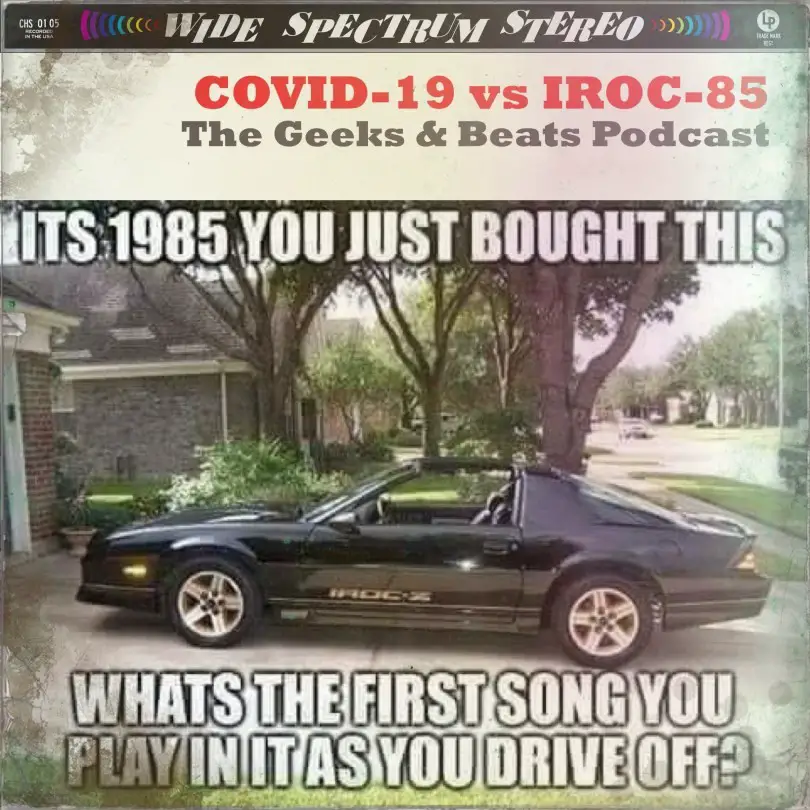 It's 1985, you just bought this bitchin' IROC-Z. What's the first song you play as you drive off? We put that to the listeners and came up with #possiblyfakefacts about each entry then turned the tables on Alan Cross to see if he could tell if we faked it. Plus: Canadians have gone sex-gadget crazy under quarantine. We've got the numbers to prove it.
Subscribe: Android | Email | Google Podcasts | RSS | Learn More
By the way, we're a total non-profit operation that performs this selfless service for benefit of all humanity. But we still have our fixed costs. If you'd like to support the show (please?) go here.
Make us feel loved