Geeks and Beats podcast, episode 292: All things must pass. It's the grand finale.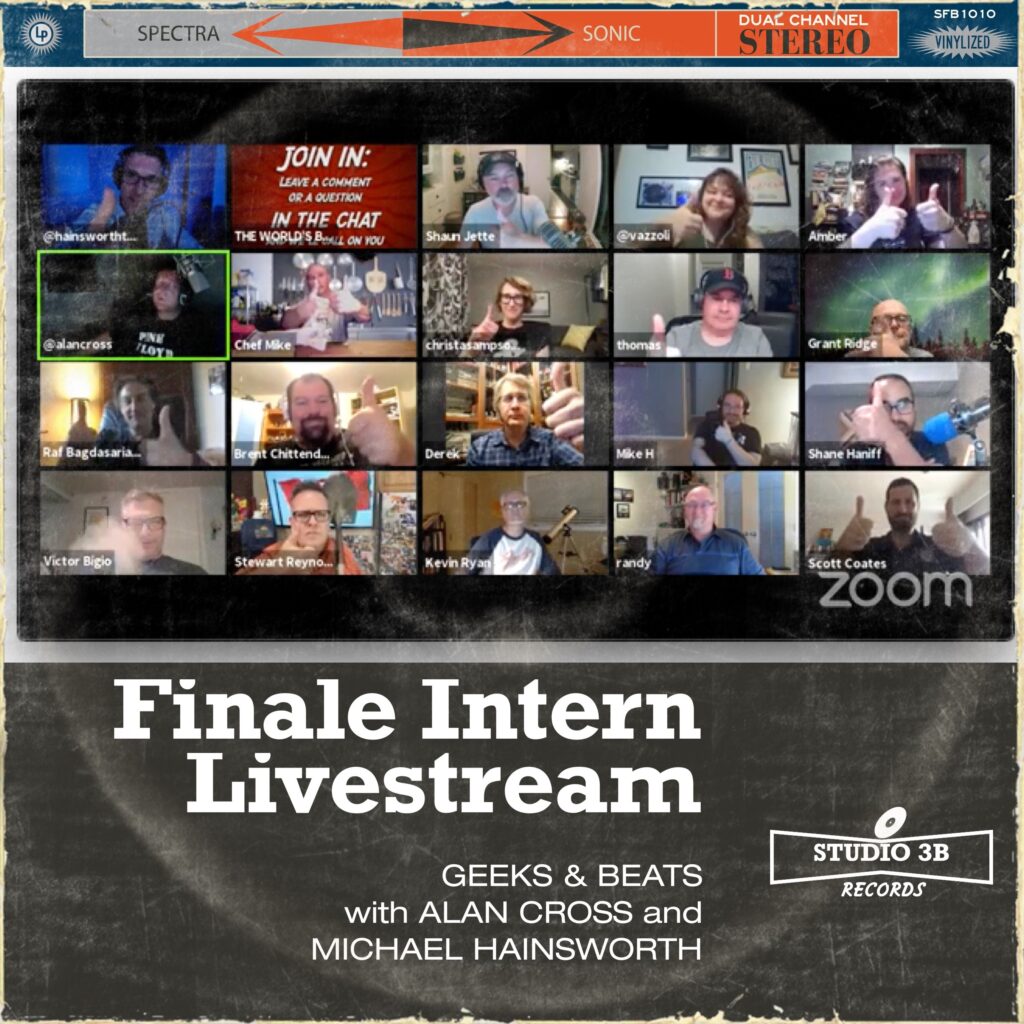 After eight seasons, the Geeks and Beats podcast has wrapped up. It's mostly my fault because my schedule has become so crammed with big projects that I just don't have the bandwidth to devote to the project. Time to bring things to a close with a big finale featuring a Zoom call with some of the show's closest friends.
My thanks to Michael Hainsworth who–and let's be clear, did most of the work on the podcast–and Vanessa Azzoli, our ace producer. Thanks to Shawn, Amber, and all the other people who helped with the show and the website. And a huge, huge shout-out to all the people who have supported Geeks and Beats over the years.
Keep in touch, okay?
-AC
COVID-19 killed Geeks & Beats. While Alan and Michael are still healthy, so is the demand for business to business podcasts and a documentary series. Join The Internet's Favourite Dad, Brittlestar, as he hogs the virtual open bar while we thank members of the World's Worst Intern Program one last time by talking about 8 years of The World's Most Popular Podcast (with Alan Cross and Michael Hainsworth).