Geeks & Beats Episode 76: Who Wants Show Notes? Get Yer Show Notes!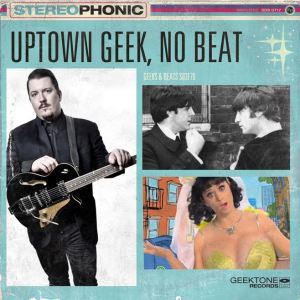 Everyone was back in their home studios this week to prepare this pipin' hot podcast–which, by the way, is also now a legitimate radio show with its own network. I crap thee not. See? You should tune in.
Browse the official Geeks&Beats website for more fascinating stuff. And just because we're on the radio now doesn't mean you shouldn't still subscribe to the podcast. Get it from iTunes now, ya bastards. We really need to boost these numbers.
Because it's starting to cool off, you need your own Geeks&Beats fall jacket! I have one and it's brilliant. And call us. Leave a message and we'll get right back to you:  (323) 319-NERD.