Geeks and Beats Podcast, Episode 139: AI, Robot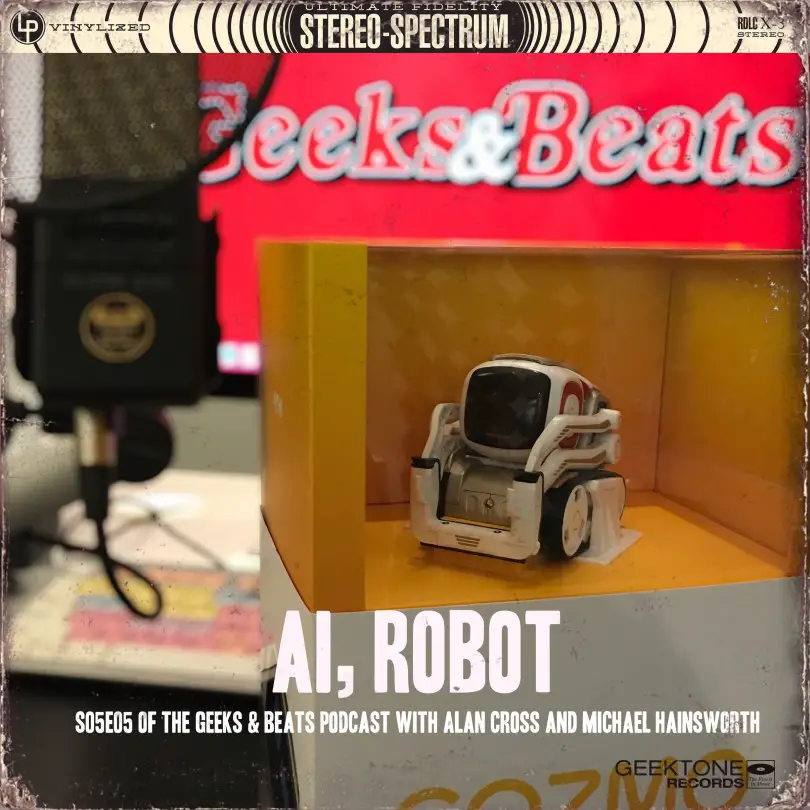 The machines are coming for us, you know. Not only are they taking manufacturing jobs away from poor meatbags (fast food workers: you're next), but they're also being taught to do things that only humans were capable of. That includes things like DJing. Not yet, but soon.
Michael Hainsworth and I will introduce you to an artificial intelligence app developer who's making Spotify that much smarter. Then there's the subject of how how machine learning is teaching the pop stars of today how to write the hits–and you will find this disturbing. Meanwhile, on a more benevolent note, we have a way for you to program smarter robots for to create smarter kids. We've got the Cozmo, a $250 "super computer on treads."  Finally, we'll delve into why Intel isn't the big winner in artificial intelligence, and why that title goes to a company best known for blowing up virtual bad guys.
By the way, we're a total non-profit operation that performs this service for benefit of all humanity. But we still have our fixed costs. If you'd like to support the show (please?) go here.