Geeks and Beats Podcast, Episode–Hey, Wait a Minute! Where's the Show?
Don't panic. Everyone at sister site Geeks&Beats is just on a Christmas break. Besides, I've been in Vietnam for the past couple of weeks and to say that Internet access has been sketchy would be doing a disservice to the word "sketchy."
We're using this hiatus to make some plans for 2018. First, we're now on Instagram. And we're also planning this.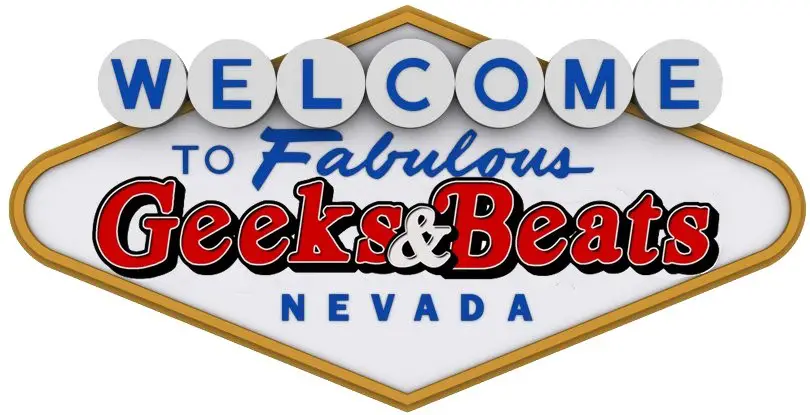 Vegas, baby! Vegas!
The World's Most Popular Podcast with Alan Cross and Michael Hainsworth is going to Sin City for the 2018 Consumer Electronics Show January 9-12 and somebody already blew the show's entire annual budget on A/V gear.
Save the geeks from sleeping on the streets of Glitter Gulch by opening your wallet!
Donate $25 or more and we'll talk about you live from the floor of the Las Vegas Convention Center on opening day. You'll feel like you're there, but avoid the b.o. from 250,000 nerds crammed into 5 football fields worth of iPad cases and discount hoverboards of questionable quality.
For $50 we'll endure the trek through Disney For Grownups theme lobbies to get to a restaurant 45 minutes overbooked with a bartender who can't understand Canadian when you ask for a "serviette" so you don't have to.
Donate $500 to sponsor the event and we'll make it all about you. Our 20,000 listeners a month will hear you mentioned at the start of the show, the end, and in our video reviews on Twitter and Facebook!
#CES2018 Progress Report
How to Win at Blackjack for Dummies 
75%
Guest Interview slots booked 
33%
Who's Attending #CES2018?
Industry
Exhibitors
Media
Online Media Rules #CES2018