Geeks&Beats Episode 58: We Got Yer Show Notes!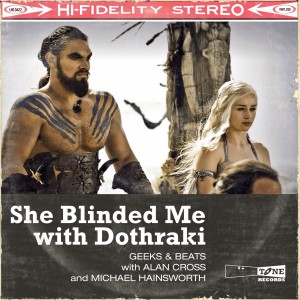 Normally we record these shows Sunday nights before all my cartoons start.  But since I arrived home from a 24 flight from the Far East late Sunday afternoon, we thought it would be best if we delay things by a day.  I hope it worked.
Let's talk about these Beats lawsuits.
Suspended animation!  For real!  Sort of.
Steve Jobs had a bitchin' stereo.
An improvement on the default iOS ringtone (and my encounter with Thomas Dolby. Yes, there's a connection.)
A cool app allows you to record in a virtual studio with anyone anywhere in the world
How much it costs to book your favourite band?  We have the price list.
The science of misheard song lyrics.  Yes, it's a science.
And now, Morgan Freeman on helium.
Learn to speak Dothraki in just 22 easy steps.
Browse through the awesome Geeks&Beats website for all the archived fun–and you should really, really subscribe through iTunes.  Thousands do!