Geeks&Beats Episode 85: The One Where We Plead for Someone to Bury Casey Kasem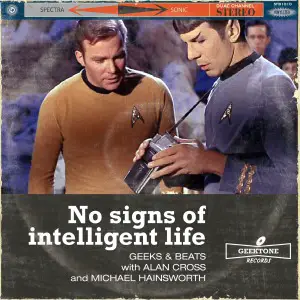 A week ago, I was basking in the sunshine of the NE Caribbean Command Outpost. As I type this, I'm in my old bedroom in my parents' basement in a small town outside of Winnipeg. The culture shock (not to mention a temperature change of 50 C) has been, um, severe.
Here's what happened on the show this week.
We're on the radio, too, you know.  Check out the list of times and stations here.  We'd also love it if you left us a message at (323) 319-NERD. And if you're not already a subscriber to the podcast through iTunes, well, you're a bad, mean person. Do it now.
PS: Please like our Facebook page. And if you're in the a "liking" mood, go here, here and here , too.