Geeks&Beats Podcast, Episode 41 Now Available! Here's Your Show Notes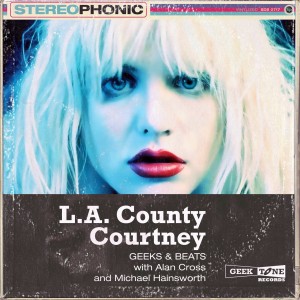 Michael is still sick with whatever virus he brought back from CES.  But like the trouper he is, he made it through this week's show.  I was exhausted after a crazy trip to LA.  Maybe we need to be this way more often when we go to record this show because it was another seriously good one.
Browse through the official Geeks&Beats website here where you can also listen to the show.  Better yet, subscribe through iTunes.
I talk about my involvement in the recently settled Courtney Love "twibel" lawsuit.
Steve Jobs' little Mac man.
The Apple Wallet is coming.
Do we really need a bigger iPhone?
Wireless speakers and streaming music services: which are the best?
Opera singer's farting problem leads to the end of her career.
The bra that only unhooks when it's true love.  Yes, there's an app for that.
Contact us!  Buy our stuff! Please donate so we can throw more money down our Facebook rathole!