Geeks&Beats Podcast Episode 66: Show Notes, Hot from the Oven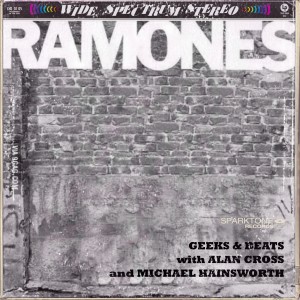 First, big props to Michael for the show's artwork this week.  It makes all the sense in the world when you hear us talk about Tommy Ramone.  As a longtime Ramones fan, I'm pretty bummed out–which explains why I went through two bottles of soju during the program.
Elsewhere in the podcast:
You should browse through all the stuff we have at the official Geeks&Beats website.  We invite you to throw money our way in the form of a producer donation or in the purchase of some official G&B merchandise (the metal travel mug is really, really good.)  And if you're not subscribing to the podcast through iTunes, what's the problem?