Geeks&Beats Podcast Episode 90: We Made Seven Bucks This Week!
We're all kind of chuffed here at G&B HQ. Our new Patreon system of begging for money netted us a full seven dollars in its first week. Based on growth forecasts, I've ordered a car. Michael is preparing to buy Blackberry. Keep in mind that our math might be a little off.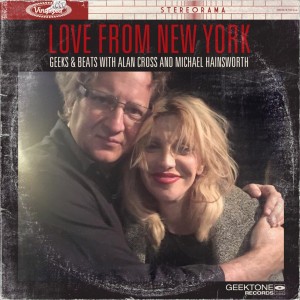 The cover art? Oh, that picture was taken in New York this past weekend when I went to visit Courtney Love in a performance of a rock opera called Kansas City Choir Boy. We talk at length about that on this week's show.
Other topics:
For more–and we have a crack team of writers adding content to the website every day–go here. The G&B Swag Store is open 24/7 for your convenience.  Here's where you can subscribe to everything we do. You can listen to us on the radio every week. (Yes, there's an actual G&B Radio Network.)
We'd also love it if you left us a message at (323) 319-NERD. And if you're not already a subscriber to the podcast through iTunes, well, you're a bad, mean person. Repair your karma by doing it now.
PS: Please like our Facebook page. And if you're in the a "liking" mood, go here, here and here , too.