Germany Increases Levy on Storage Media by 2,000%. Is Canada Next?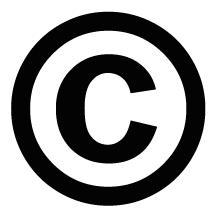 It's long been assumed by the Powers-That-Be in this country that we are a nation of thieves. This is why there's been a levy (i.e. a hidden tax) on blank cassettes and blank CDs/DVDs since the late 90s.
The theory is that since we're going to use this media to steal music, the levy goes to compensate artists who lose money as a result. (I haven't bought in this argument since the numbers were deconstructed for me. See for yourself.)
But how many people use cassettes and blank CDs/DVDs anymore? Precisely. Which is why there's been a lobbying effort to extend this levy to ALL storage media, including the hard drives that reside in your iPod and smart phone. And USB keys. And the hard drives in your computer.
What? You don't steal music? Too bad. It doesn't even matter if (like my parents) you never use your computer for anything more than email. You would be required to pay.
Canadians have so far been able to dodge what's referred to as the "iPod tax," but given what just happened in Germany, the pressure's on to see something like this happen here sooner rather than later.
Germany already has a storage media levy. But now, the ZPU, the organization that gets to set the levy on storage media in the country, has announced a few increases. (All figures in approximate Canadian dollars.)
USB stick greater than 4GB: Up from 10 cents to $1.93, an increase of 1,850%.
Memory card greater than 4GB: Up from 10 seconds to $2.42, an increase of 2,338%
Why? No justification was given. They don't have to. They're the ZPU. Shades of what we can expect?