Gift for Gord: A Winnipeg Woman's Thank You to the Tragically Hip
Synesthesia is a neurological condition where the senses overlap. It can manifest itself in different ways, but the one that fascinates me the most is the brain wiring that allows people to "see" music. Those who have this condition often say they love it and can't imagine life any other way.
Alexandra Hasenoflug of Winnipeg paints her impressions of music. Big 97.5/Winnipeg invited her to paint what she saw when she heard the Tragically Hip's "Courage."
Here's what she came up with. When the Hip plays Winnipeg on the Man Machine Poem tour, she'll present it to Gord Downie.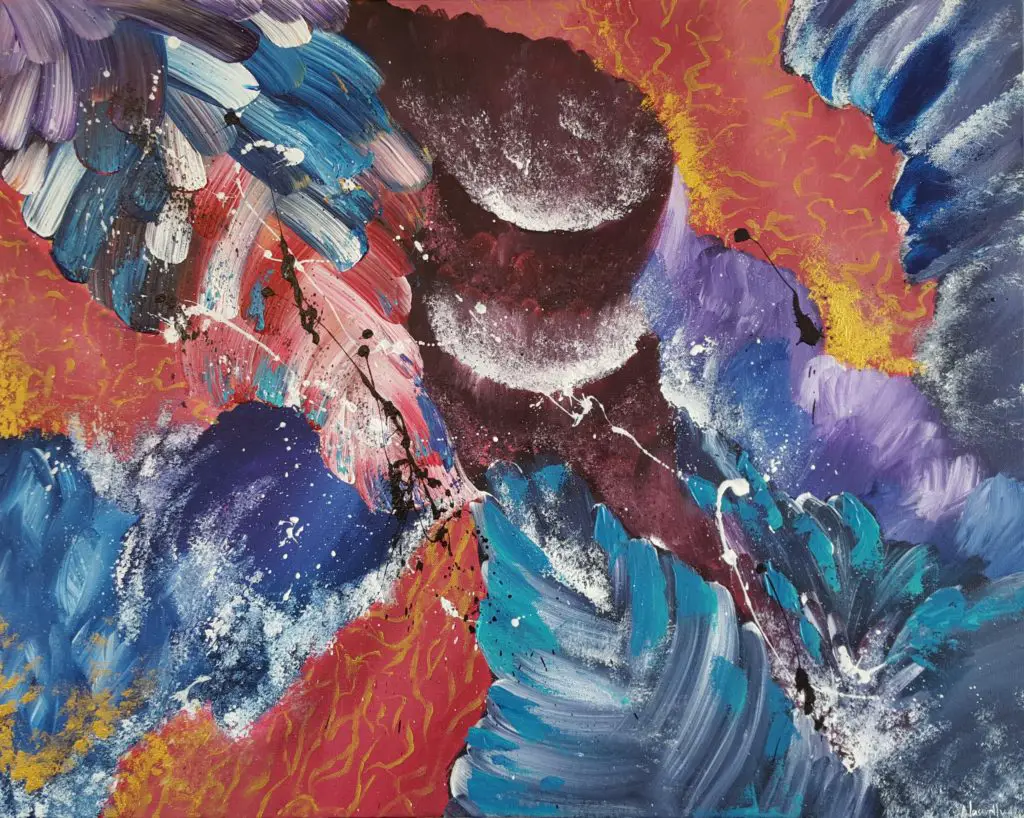 (Via Tom)