Gift Idea: Book on Simple Plan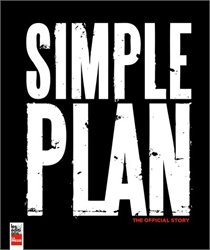 Over the last decade, this Montreal band have become worldwide monsters. Not only do they sell a ton of record at home, but they're also a certified Big Deal in parts of the world that you'd never guess. Australia. Southeast Asia. South America.
Journalist Kathleen Lavoie has followed the band from pretty much the very beginning. Her observations have been mated with photos and first-hand accounts of Simple Plan's recording sessions and tours. Highly recommended if you (or someone you know) is a fan.