Gift Idea: Jack White's First Turntable for Kids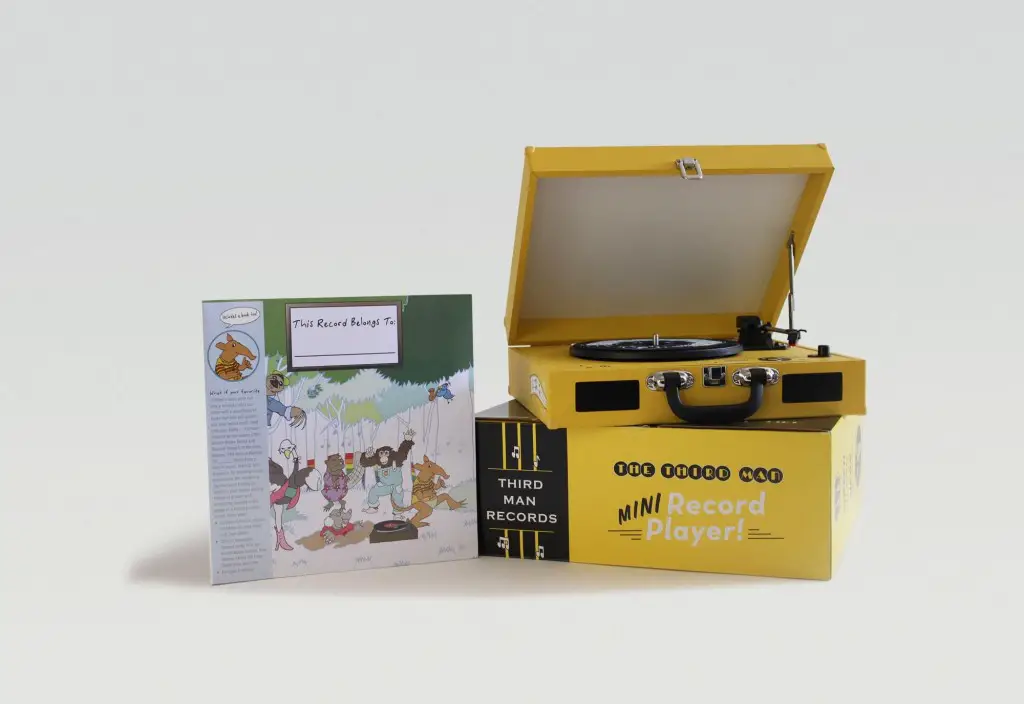 Are you a parent who wants to make sure your kids understand the glories of vinyl? Then Jack White wants to help. The Guardian takes a look.
Eyes fixed on the hypnotic spin of the LP's colourful label, my five-year-old son seems lost in a reverie as the idyllic, wistful 1970s folk of Vashti Bunyan's Diamond Day fills the room. Do you like it, I ask hopefully. He looks up. "No. It's a silly song. And she's got a silly voice."
If you ever wanted confirmation that tastes can never be imposed on a younger generation, try playing them some music and asking their opinion. Fortunately, such reactions were anticipated by the creators of a new compilation of songs intended to entrance young children and their parents, which, if you wish, comes with its own bright yellow, child-friendly portable turntable.
"That always backfires, with music or anything," says Ben Swank from Third Man records, the Nashville-based label and shop set up by the fiercely analogue Jack White of White Stripes fame. "With my daughter, I just put things there – and if she likes them, great."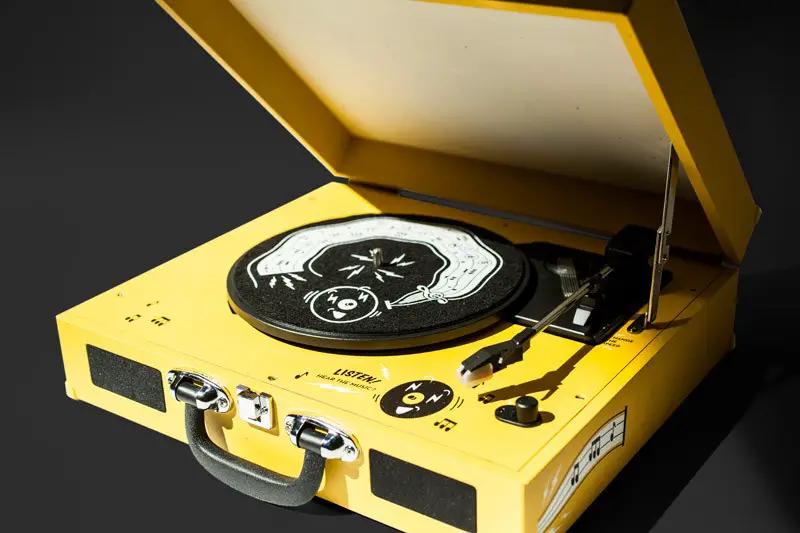 On first sight the joint venture – Third Man created the turntable, Seattle-basedLight in the Attic the album – could resemble the nightmarish vision of some slightly ageing, newly reproducing music industry hipsters. The record-player itself is styled to resemble a 60s Dansette , right down to the artfully retro graphics.
The accompanying album, This Record Belongs To, is available on vinyl, and most of its child-oriented songs are of the very tasteful and slightly obscure variety, from people such as Carole King, Nina Simone and Donovan. If that wasn't enough, the man who picked the tracks, Zach Cowie, forms half of a vinyl-only DJ duo with actor Elijah Wood.
Continue reading. And if you want to buy one, it's $95 USD. Go here.