Gift Idea: The Coolest Cooler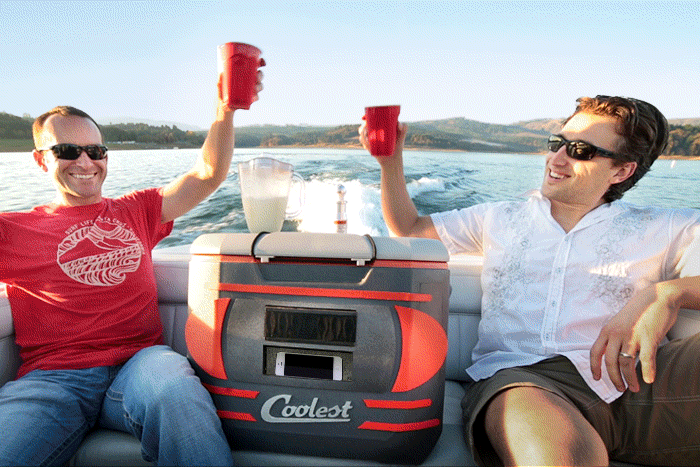 If you're the picnicking or camping type, you may want to look into The Coolest, a cooler that not only keeps your vittles chilled but also crushes ice and provides music.  From Gizmag:
Beyond cooling, uncapping and blending drinks, the Coolest packs a removable Bluetooth speaker that delivers eight hours of music from up to 50 ft (15 m) from the source. An available dual-burner grill docks into the top of the Coolest for transport, then pops off and fires out 20,000 BTU for burgers, dogs and whatever else is on the menu.