Give the New Geeks & Beats Podcast a Try!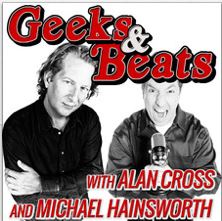 After several months of planning, Michael Hainsworth (of BNN and CTV) and I have launched the brand new Geeks & Beats podcast.
Plans are to record Monday and podcast Wednesday.
Give 'er a look on iTunes and give it a try with a subscripton. And please let us know what you think, okay?
Check out the website here, which is also where you can stream the podcast without having to deal with iTunes.