GM Gets Closer to Apple and Siri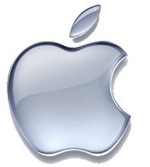 General Motors is one of the companies working with Apple to better integrate smartphones with dashboards. Having seen success in the Sonic and Spark, the company is rolling out their Eyes Free Siri integration to six more models in 2014: the Camo, Cruze, Equinox, Malibu, SS and Volt.
Read more about what's going on at Car and Driver. I'm sure I'll hear more about this when I'm at the DASH Conference in Detroit next week.