Good Article on the Late Amar Bose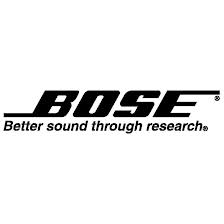 Amar Bose, founder of the Bose Corporation, died last week. PopSci takes a look at the man's interesting career.
Amar Bose is the most lead-footed septuagenarian I have ever seen behind the wheel. We're zipping along the coast of the Hawaiian island where he spends a few weeks every year, and as Bose maneuvers through the curves, I try to account for his driving confidence. He has professed to me a lifelong enthusiasm for sportscars, so there's that. There's also his perfect eyesight (thanks, he says, to a series of eye exercises he does daily). More mundanely, there's the radar detector on his dashboard.
But after spending a couple days with Bose talking about everything from network theory and cold fusion to philosophy and badminton, I'm convinced that there's something more fundamental behind his penchant for speed. Amar Bose is just incredibly eager to get to the future.
As an MIT professor and as CEO of the eponymous company that he built from scratch, Bose has made breakthroughs in an astonishingly broad range of disciplines, including acoustics, aviation, defense, even nuclear physics. At times, he says, he has risked the entire company in pursuit of a particular idea. "I would have been fired a hundred times at a company run by MBAs," he tells me. "But I never went into business to make money. I went into business so that I could do interesting things that hadn't been done before."