Good Article on the Life of a Roadie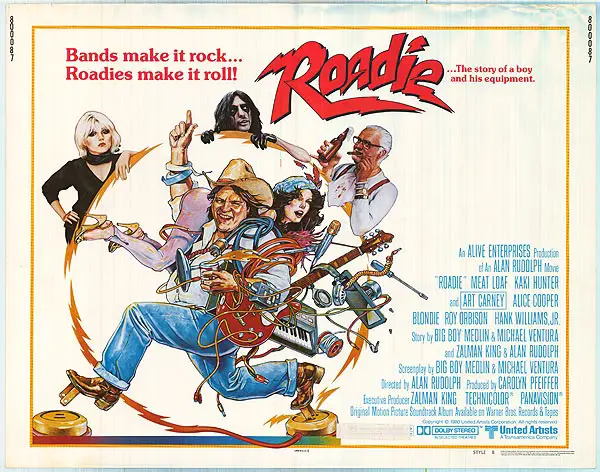 Omaha.com has this feature on Neal Duffy and Chad Ward, two guys who spend almost all their time on the road with bands ranging from Neon Trees to the Foo Fighters.
But when Duffy and Ward — and crew members from other groups — return home, it's to Omaha.
Duffy and Ward are among dozens of roadies who live here. They've worked for popular national bands including Walk the Moon, Bright Eyes, Marilyn Manson, Clay Aiken, Eminem, Cursive, The New Pornographers and many more. Most said they keep a home base here because it's affordable, it's nice to live near your family and friends and it's easy to get from Nebraska to anywhere in the world.
Commonly referred to as roadies, a band's road crew can range from one person (a driver or sound engineer) to hundreds of workers (Bon Jovi's 2010 tour had almost 200 crew members in each city).
The crew includes drivers, tour managers, production managers, backline techs (the guys who take care of the instruments), lighting engineers, sound engineers, pyrotechnic techs, caterers and other jobs that make a touring production run.
Roadies sometimes even are called upon to be musicians themselves.
The Foo Fighters don't do a sound check. Instead, the band's crew does it for them. Ward said they call it "roadie rock."