Good news! There's a new turntable in the SL-1200 family. The bad news? It's expensive.
Technic's SL-1200 turntable has legendary status for good reason. It was built like a tank and maintained excellent performance no matter how much abuse it took. And its power direct drive motor could get the platter up to speed in about 1/3 of a revolution. No wonder it became the favourite DJs worldwide.
The 1200 went out of production for a few years, beginning just when vinyl was taking off again. (I bought one of the last brand-new-in-the-box units left in Canada after the announcement; it cost me about $1,000).
But then Technics came to its senses and started making 1200s. The problem? They were bloody expensive. And this new version isn't any exception.
The new SL-1210GAE, based on the older SL-1200G, is largely handmade and uses some exotic materials that absorb shock and a tonearm made of magenesium.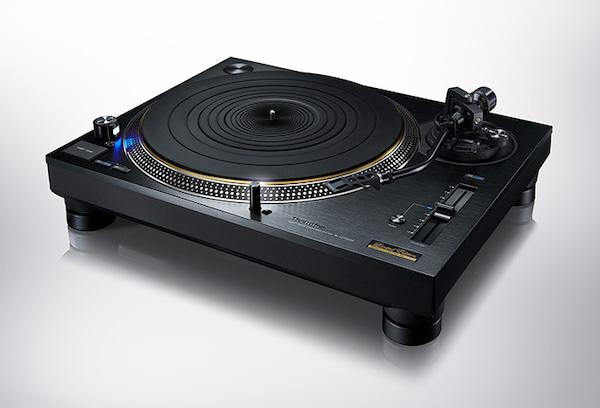 Only 1,000 of these units will be made and will start shipping to dealers in late July.
How much? US$3,999.99. Ouch.
(Via Analogue Planet)