Good Point About the SOPA/PIPA Blackout–I Think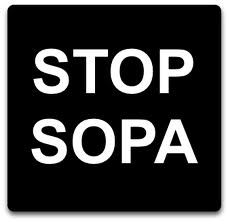 This came in an email from Greggory:
It's interesting that the artists are silent and not really coming out on either side today… seems like a damned if you do, damned if you don't type situation for them.
Considering how many of them pontificate when it DOESN'T matter you'd think someone would step up and chime in on today's, even if it's to say "SOPA doesn't work, but it's a step in the right direction…" or "SOPA is completely wrong! Here's a free download!"
I think he's got a point.  I can't think offhand of any artist who has stepped up in this way.  Can you?  If so, lemme know and we can give props where props are due.