Good Point: How Did Anyone Ever Allow CDs to Contain Unprotected Content?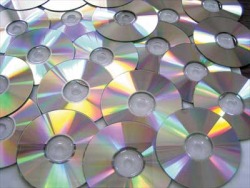 Think about this for a moment: what if CDs had always been un-rippable? What if they had been copy-protected since the day they were first introduced in 1982? The story of recorded music (and the recording industry) would have been vastly different.
TechDirt looks at the reasons why the compact disc was never locked down. Turns out the answer is very simple.
[The CD] created the pre-condition for the rise of file sharing in the 1990s once the MP3 compression technology had been devised, and the Internet became available to general users — especially younger ones. Services like Napster would not have been nearly so popular had there not been convenient digital files on CDs just sitting there, waiting to be ripped, uploaded and shared. And the reason it was so easy to do that was because CDs came without any copy protection mechanisms whatsoever.
So how on earth did Philips, Sony and the entire music industry make what must appear in retrospect such a huge blunder? Why did they not worry about people copying files from these new CDs? The answer is very simple: because at the time the CD was launched, there was nothing you could copy a CD to.