Good Question: Where Are All the Female Record Producers?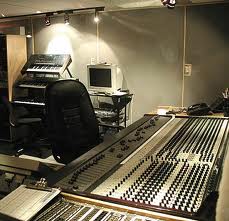 This has crossed my mind on occasion. Outside of Silvia Massey, I confess that I can't name any others. The BBC posed the question.
Over the last few years, it seems women have dominated the music industry, from Adele to Lady Gaga, via Rihanna, who apparently can't leave the house without recording a hit single.
But the story is not being replicated on the other side of the sound desk.
While George Martin or Pharrell Williams are household names, only three women have ever been nominated for best producer at the Brits or the Grammys. None of them went home with the prize.
Recording artist Regina Spektor, promoting her album Far in 2009, admitted to the BBC she had "never even seen the names" of female producers on her record company shortlist.