My Google Home Mini Has A U2 Problem
As the Google Home devices became a must have for the holidays, I'm sure a lot of you have had fun learning to interact with it as it learned to interact with you. I've been playing music on it all the time through my Spotify account which I connected when I set it up.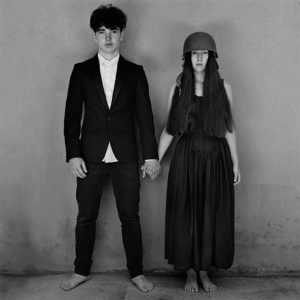 When U2's new album Songs of Experience came out, I thought "Great, I can just use that". So I went I called out "Hey Google, play Songs of Experience". She quickly replied "Playing album Songs of Experience on Spotify". Easy peasy, lemon squeezy, right?
Wrong.
I started hearing this interesting, but clearly not U2, electronic music. After some investigation it turned out to be an album of the same name from 2014 but a collection of artists, none of whom I recognized. The song I kept hearing was "Eutopia" by Electric Sheep. So why does one of the biggest bands of all time get usurped by a little known compilation album? I don't have the answer to that question.
So I started trying every phrasing I could think of to convince my Google Home Mini:
"Hey Google, play Songs of Experience by U2″. Same result.
"Hey Google, play the new U2 album". This was my favourite response: "Sorry, YouTube Music is not available in your country". I tried enunciating that as ridiculously clearly as I could (imagine the contorted faces while I say "Ewwwwwwww TTTTwwwwoooo") to no avail.
I went on and on with the same results. And then I wondered…
"Hey Google, play U2's The Joshua Tree". And you guessed it, no problem at all. For some reason that multiple albums with the same name seems to be at the heart of it.
So first off, to Google I say please fix this. There is no way this should be happening. I should also mention Alan tried this but instead of Spotify, he was using Google Music and got the exact same result.
And to all of you with your various home devices. Whether Google Home, Google Home Mini, Amazon Echo or whatever, please try this and let me know how it goes. And if you have the Google Home Mini and you get it to work, please share the exact phrasing you used. Feel free to share any amusing responses you run across as well!
Google, I love my Home Mini, but this needs fixing!!!