Google's Free "Scan and Match" Service Isn't Worth It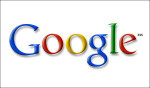 I'd use iTunes Match if I could, but I can't.  It's not the $25/year charge that's stopping me.  It's that I have too much music.
iTunes Match will only work if you have 25,000 songs or less.  I have double that number.  When I tried to sign up, the site just threw up its arms and said "What, are you kidding?  What do want from me?"
Yes, there are hacks around the 25K limit, but I can't be arsed.  It's just not that important to me.
I had hopes for the new Google "scan and match" service, but it's even worse than iTunes Match.  
Unlike Apple, Google's not charging anything for their service.  That's a plus.  The bad news?  You can only store 20,000 songs.  
And unlike iTunes Match which upgrades your tracks to the highest iTunes quality (allowing you to, uh, launder some of those 96 kbps downloads you got from Napster), Google only gives you files of the same quality.
To be fair, Google also offers Cloud Player which allows storage of 250,000 songs.  But you have to pay $25 a year.  That's much better deal than iTunes Match, of course.
Still, the scan and match service that debuted Tuesday isn't for me.  Disappointing.