Gord Downie, The Tragically Hip and Hockey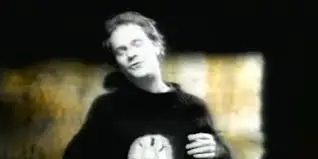 Back in 2014, TSN's Bob McKenzie wrote a book entitled Hockey Confidential. One of the chapters focuses on Gord Downie, the Hip and hockey.
Gord, and his younger brother, Pat, talk on the phone.
Every day.
They talk about what is near and dear to them: the Boston Bruins. During the playoffs, contact is even more frequent and intense, upgraded to a combination of phone calls, texts and emails on pretty much a shift-by-shift, running-time basis during every Bruin game. As it should be. When the Bs up their game in the postseason, so too do Gord and Pat.
Gord and his older brother, Mike, will speak to each other about the Bruins—it isn't like they never break bread over the Bs; it's not as if it's forbidden—but it's not as frequent, not as naturally simpatico as it is with Gord and Pat. You see, Gord and Mike know that sometimes, in the interest of peace and love, it's best to steer clear of certain topics, at least since the infamous Ray Bourque blowup of 2001. That's when Gord left Mike's house in a huff because Mike was mad at Gord for not being happier for the ex-Bruin great winning his first Stanley Cup with the Colorado Avalanche. Gord and Mike are kin, flesh and blood, brothers in arms, but when it comes to the Bs, they sometimes tend not to see things the same way, so they will opt for the path of least resistance.
Now, whether it's Gord talking to Pat, or Gord talking to Mike, or Pat and Mike talking to each other—they're all Bruins at heart, dammit—it should go without saying, but needs to be said for emphasis nonetheless: the Downie brothers are not what you would call casual fans of the spoked B.
Their passion for the black and gold knows no bounds. It is deep and abiding, communal, maybe even tribal.
"It's how we connect," Gord said. "We have deep discussions every day about the Bruins or other stuff that may or may not be important in our lives. So, yeah, mostly about the Bruins."
Could you really expect anything else from Gord and Pat, two boys who, when they were christened, had Harry Sinden, the architect of the Big, Bad Bruins and the team's longtime head coach general manager, as their godfather?
Read the rest here.