Gord Downie's Birthday Is Coming Up. His Friends and Fans are Throwing a Party. Pass It Around.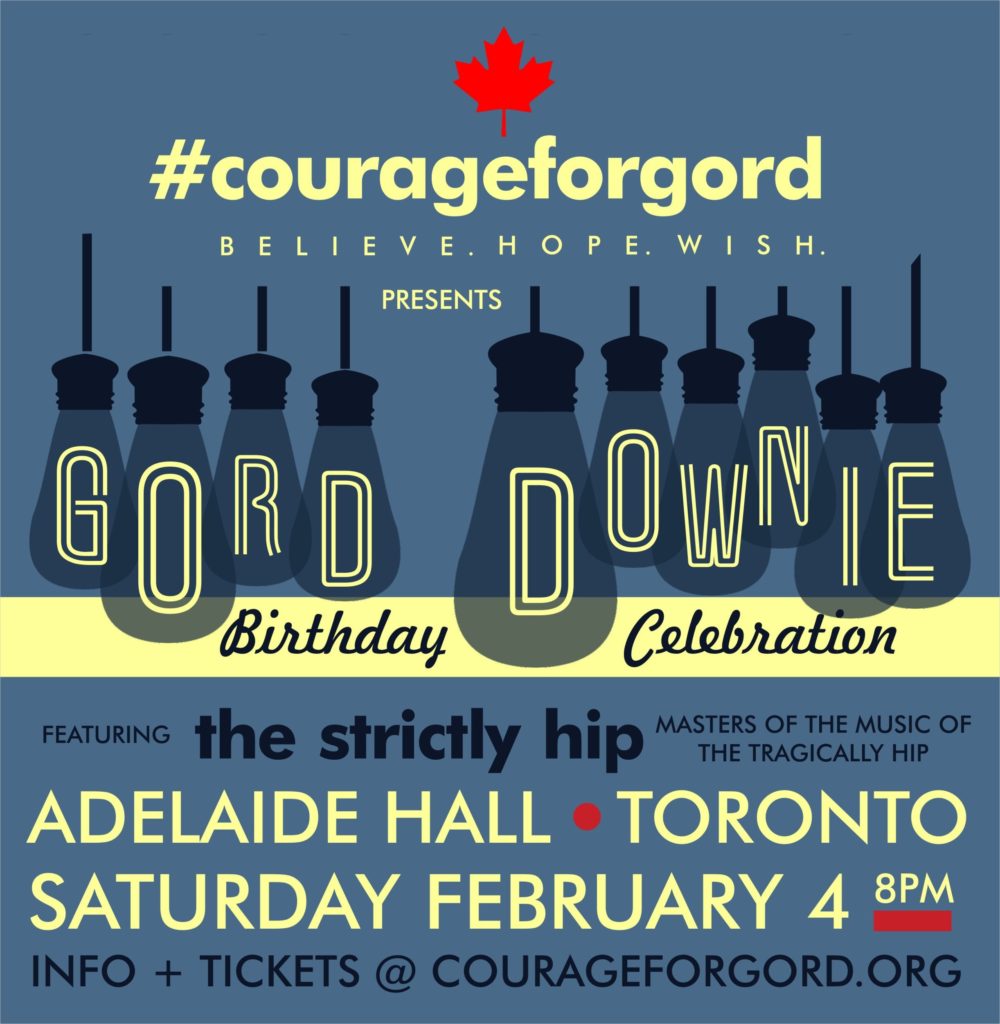 Gord Downie turns 53 on February 6. On Saturday the 4th, friends and fans will throw a party at Toronto's Adelaide Hall (250 Adelaide West). The goal is to celebrate the world of Gord and the band with music supplied by Buffalo's The Strictly Hip. (Check them out here.)
Proceeds from ticket sales will go towards both the Gord Downie Fund for Brain Cancer Research and the Gord Downie and Chanie Wenjack Fund. Full details for the event can be found here.
Can't make it? No problem. There are plans to webcast the event to Hip fans across the country. All the details can be found here and here.