Gordie Johnson of Big Sugar's one-man unplugged show
[Ottawa correspondent Ross MacDonald was out at the Neat Coffee Shop again to cover an intimate show. -AC]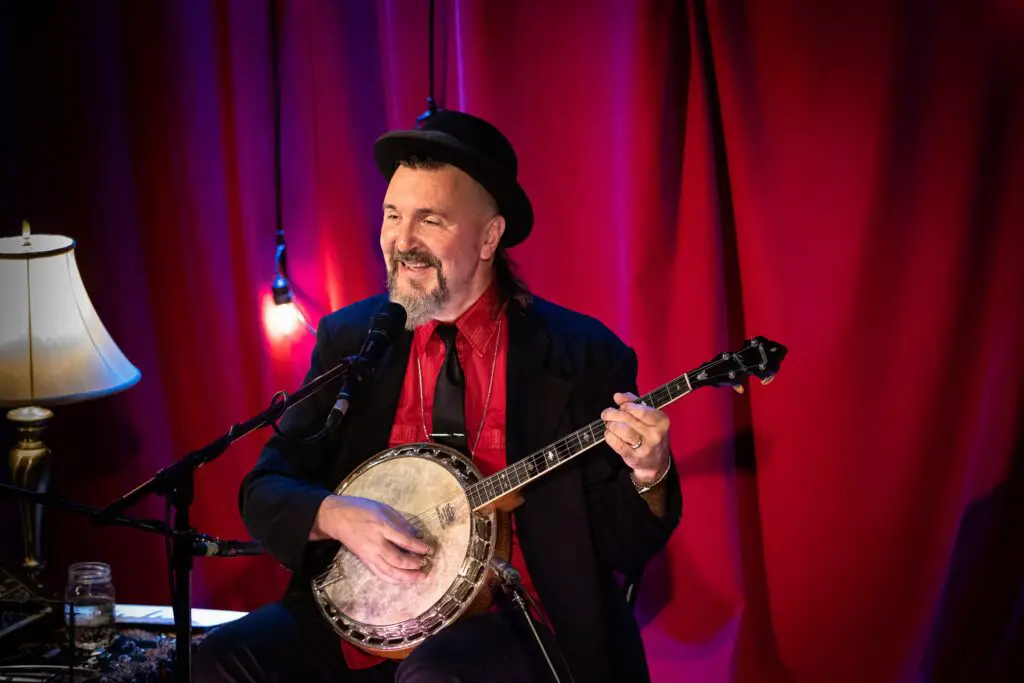 On a cold Friday night in December Gordie Johnson was warming up the Neat Coffee Shop in eastern Ontario with his unplugged show. Gordie Johnson is best known as the lead singer, guitarist, and songwriter for Big Sugar, as well as writing collaborations with other rock artists. What is less known is that he has been putting on a series of one-man acoustic shows that have a strong blues presence; one can hear the blues (and ska) influence in Gordie's performances with Big Sugar.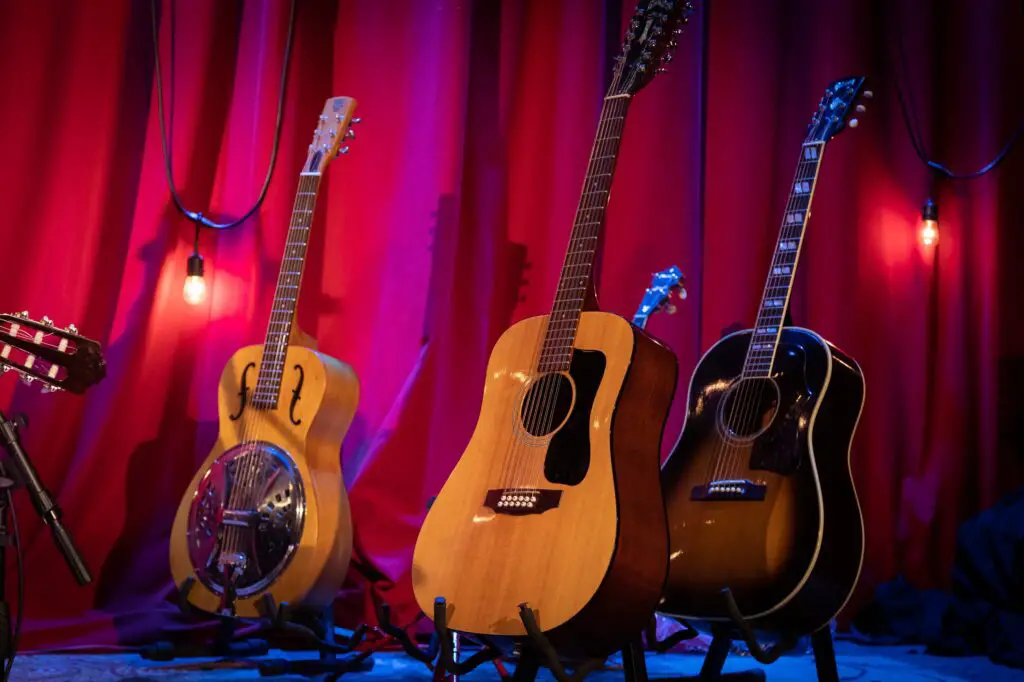 Gordie thrived in the intimate setting, interacting with the audience, telling stories and jokes from his life on the road and of his routine during the past couple of years living with the pandemic; something that everyone could relate to. Just before playing "Ride Like Hell", Gordie recounted one story from touring with ZZ Top. Billy Gibbons gave him two rules: "1. There will be no drinking during the gospel songs. 2. There will be no gospel songs!" Apparently, those two rules applied to Neat Café as well, it isn't just a coffee shop.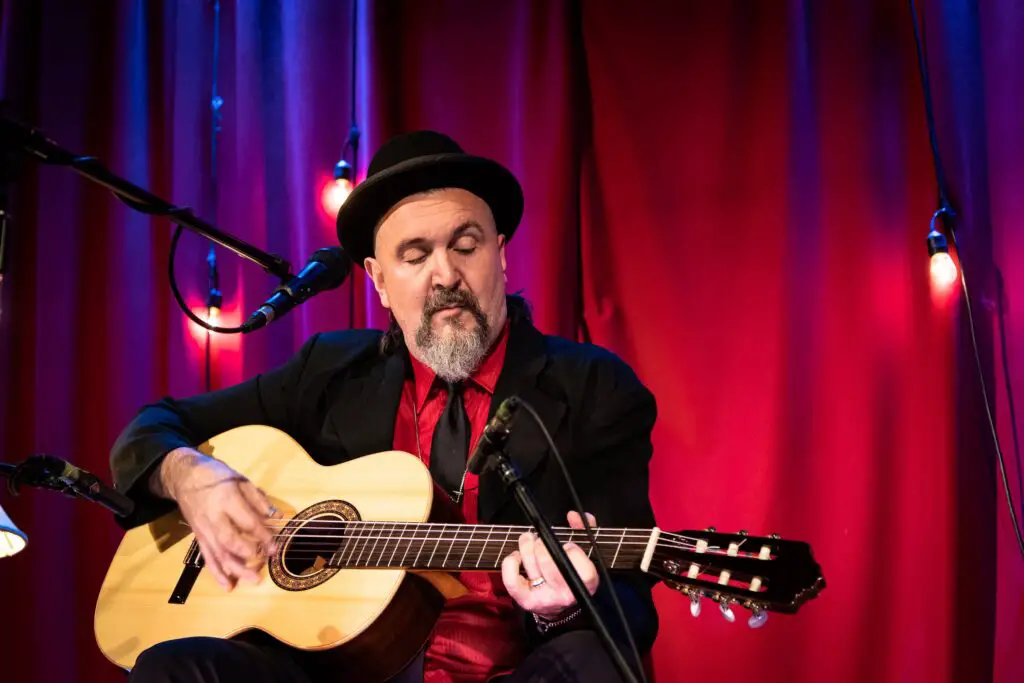 Up on stage, it was just Gordie playing acoustically, with a bass line filled in with his Moog Taurus foot pedals. Gordie played his acoustic guitars, and if he wanted a bit more twang he pulled out his Dobro resonator guitar or even his banjo, which doubled as a drum. Over his two hours on stage, Gordie played original blues songs, tipped his hat to Hank Williams with his "Long Gone Lonesome Blues," and played several collaborations including Ishmael & Maggie and a gut-wrenching version of "Highway of Heroes."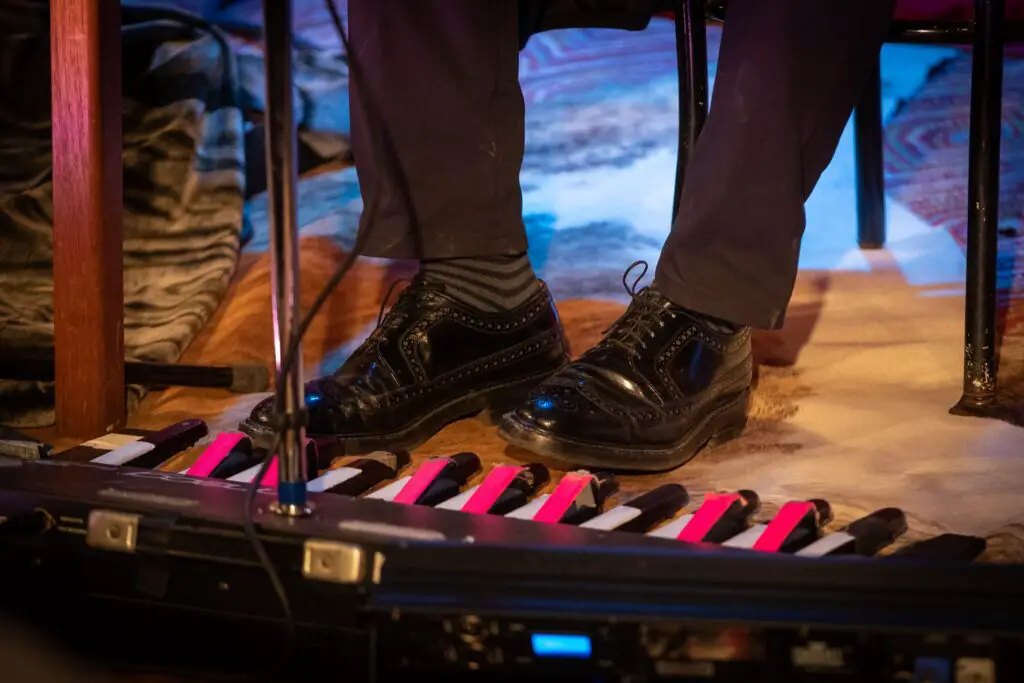 Gordie closed out the night with two Big Sugar hits: "Turn The Lights On" and "Diggin' A Hole," both played on the banjo. Gordie's unplugged show is definitely a divergence from Big Sugar, showcasing his bluesy inspiration that was perfect for a coffee shop setting in a small rural town.