Got Spotify on your Android phone? Notice anything different?
If you've cracked open Spotify on your Android phone today (August 10), you may have noticed something different. The home screen has changed. It's now easier to choose between music and podcasts. I quote from a post.
"This week, we are launching a new Home experience that includes feeds for both Music and Podcasts & Shows. The feature is currently rolling out to Android users and will soon be available on iOS. By creating these feeds, Spotify will help listeners to easily scroll through the type of content they're looking for at that moment. The updated interface will make the experience more personalized while allowing users to dig even deeper into their recommendations."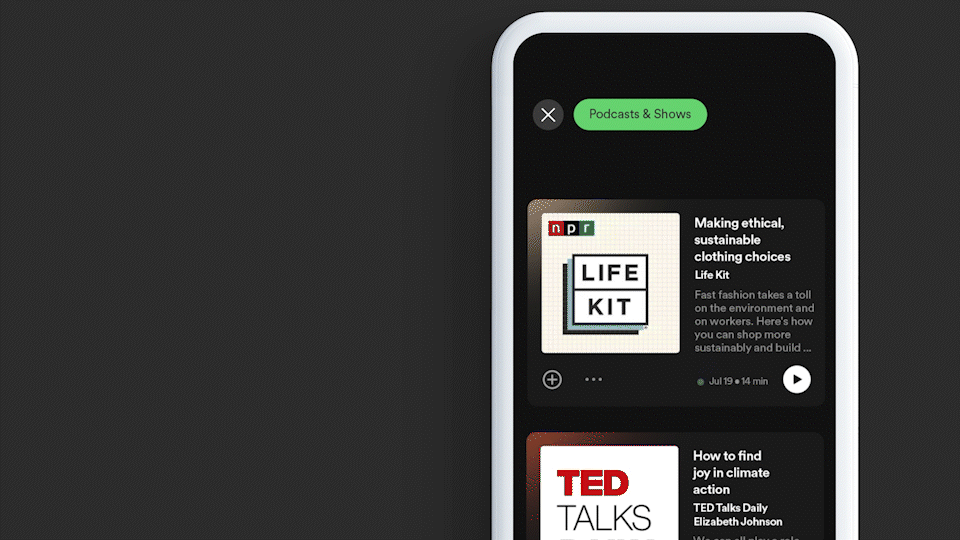 Nothing for iPhone users yet, but Spotify promises an update "soon."
More information what's going on at Spotify here.