Goth God Arrested on DUI Hit-and-Run Charges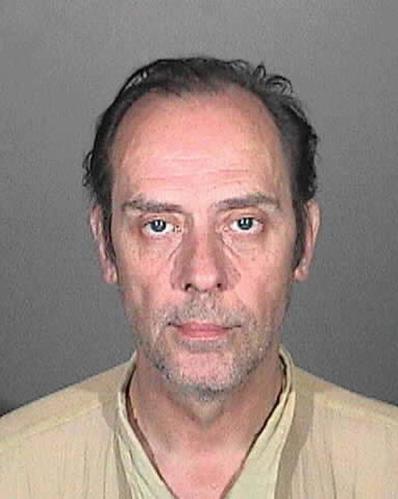 The mug shot following Peter Murphy's arrestSay it ain't so, Pete. From the Glendale News Press:
Peter Murphy, lead singer of British Goth rock band Bauhaus, was arrested Saturday [March 16, 2013] after he allegedly rear-ended a vehicle in Glendale, injured the driver and then fled to Los Angeles, where he was blocked by an eyewitness until police arrived, officials said.
The eyewitness followed Murphy, 55, from the crash at Central and Goode avenues in Glendale to the 3400 block of Barham Boulevard in Los Angeles because "he was afraid [Murphy] would kill someone with his driving," according to Glendale police.