Graphic: Which Toronto artists have the most followers on Spotify?
Another graphic from Cameron Gordon from Completely Ignored on which Toronto-area artists have the most follows on Spotify. No real surprise with the two two, but you might find things interesting beyond that.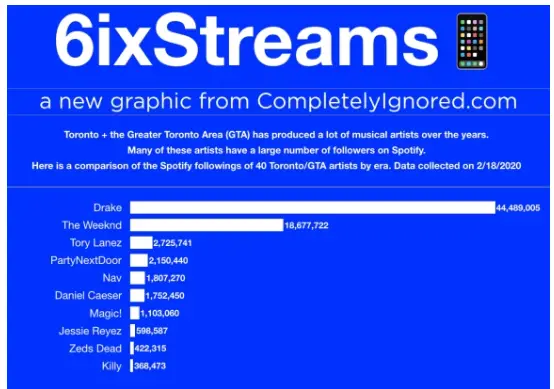 There's more. Click here for the full graphic.