Great: Alleged New Brunswick Mountie Killer Had Megadeth Lyrics Posted on His Facebook Page
Just what Dave Mustaine needs to hear today.  Alleged Mountie murderer Justin Bourque not only posted all kinds of pro-gun stuff on his Facebook page, but also the lyrics to Megadeth's "Hook in Mouth" as his very last post before the killings began.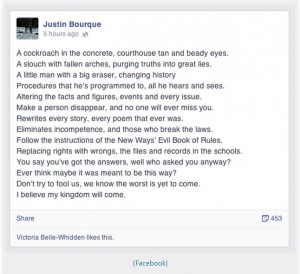 And let's not forget that Matt De Grood, the guy accused of killing five people in Calgary last month, also signed off with some Megadeth.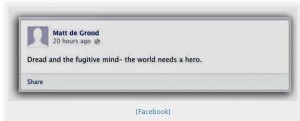 More information at Heavy.com.