If you're still into the grunge of the 90s, there's a great new book by Mark Yarm called Everybody Loves Our Town.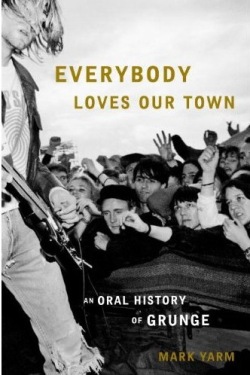 It's an oral history featuring the contributions of and interviews with literally hundreds of people—musicians, writers, scenesters, studio owners, record industry types—who were part of whatever happened in the Pacific Northwest through the 80s and into the 90s.
It's very honest and gossipy and we get to hear stuff that hasn't appeared in any other books about the scene. It covers the roots of Pearl Jam, all kinds of dirt on Soundgarden and insight into Nirvana and Courtney.
It also gets deep into the bands that made grunge possible but for whatever reason didn't make it out of Seattle. And then there's the issue with drugs.
If you love grunge, then you need to read this book. Once again, it's called Everybody Loves Our Town: An Oral History of Grunge by Mark Yarm