Great Canadian Music Resource!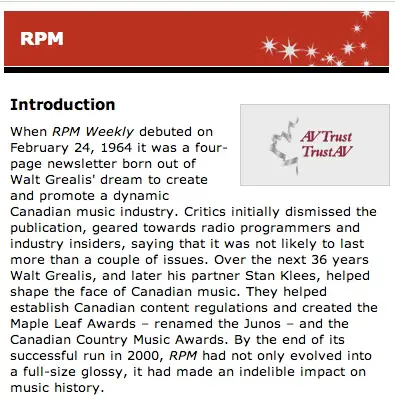 I have no idea how I missed this repository of Canadian music charts, but I'm most grateful to Keith for forwarding the link.
This online archive of thousands of RPM charts is an awesome tool for anyone interested in Canadian music and for anyone who works at a radio station. Brilliant!