Great Story About How Punk Is Not Dead for Anyone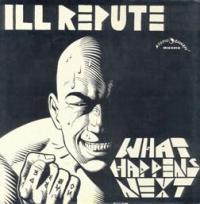 A nice tale from Rockerzine ("The Lifestyle Zine for Mature Hipsters") written by Katy Dang, a mom from Idaho who makes a pilgrimmage to LA to see a collection of legendary punk bands including Black Flag, the Descendents, the Vandals, X, Social Distortion and more. 
I recommend anyone who has every been into music at any point in their life read this.  You're never too old.  Ever.
For all of its simplicity, Ill Repute's music was my high school soundtrack.
Growing up in suburban Los Angeles in the 1980s, we had plenty to rail against, and rail we did at punk rock shows populated by the disenfranchised youth of La-La Land. At the time, we didn't know the bands we were seeing would come to be considered integral pieces in the history of punk rock, they were just what was available. Serving our needs as pissed-off kids out to cure the ills that beset society, and somehow establish ourselves in it.
Many of these shows were put on by a promoter called Goldenvoice. At their shows, for $10, you could gather with the other weirdos-in-the-know to see gigs with good sound, that were stacked with bands. Their signature fliers spread throughout the southland and lived my on my walls as a teenager as well as now, in the house I own; a testament to their continued importance in my life. So when I found out Goldenvoice was throwing a 30th Anniversary Party with three nights of shows at the Santa Monica Civic Auditorium featuring the Adolescents, Bad Religion, Youth Brigade, the Descendents, TSOL, Social Distortion, Ill Repute, and X, my fellow local So-Cal friend and I quickly agreed: it didn't matter that we have careers, families with young kids, and live in Boise, Idaho: We had to go.