Who Is The Greatest Drummer of All Time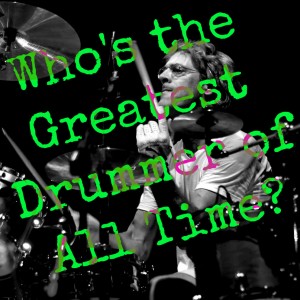 We all have our favourites. And while someone like Dave Grohl might qualify for some (and certainly in the most prolific department), does he deserve that honour?
Consequence of Sound is asking for your input:
We want to finally settle the debate over here by asking you, "Who's the greatest drummer of all time?" Some of us are partial to The Police's Stewart Copeland, a few have argued for R.E.M.'s Bill Berry, while others even recommended Ringo Starr. They've since been drawn, quartered, and instructed to listen to every album by Rush, The Who, Led Zeppelin, and so on.
Read more and submit your choices here.