Greatest. Justin Bieber, Lawsuit. EVER!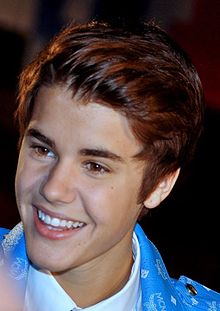 On a Canadian bear rug?It does not get any better than this. A man from Michigan has filed a lawsuit against Justin Bieber. Let me just quote the highlights of the suit from TMZ:
— "Bieber has cost me $426.78 and never paid me back. This money was used as abortion money because Justin Bieber got my daughter Selena pregnant in my bedroom, on my canadian bear rug."
— "Usher Raymond came to my house on the forth of july 2012 and sodomized me with a firework and lit it inside my anal area while blaring kate perry [sic] firework song in my ear drums."
— "[Bieber] gave selena a std and Bieber stole my credit card to buy him and sean p-ditty [sic] combs cocaine to use in drug free school zones."
— "Bieber also got a penis enlargement with my stolen american express card. "
–"I'm an emotional mess. America must boycott biebers music!"
Well, I'm okay with that last bit. Read more at TMZ.