Green Day's "American Idiot" Musical Has Its Canadian Premiere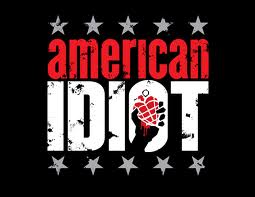 Who would have thought that a snot-nosed punk who used to hang out on Gilman Street in Oakland would end up becoming the guy behind an award-winning Broadway musical? Stranger things have happened–but not many.
Back in 2004, I talked with Pat Magnarella a few days before American Idiot was to be released. Pat is a low-key guy at the best of times, but even he was bursting.
"This record is going to be huge," he said with a quiet smile. "There's maybe even a movie in it."
"A movie?" I said, dumbfounded. "With all due respect, Pat, this is a band that's long past its best before date. Aren't you a little…optimistic?"
"Listen to the record," he replied, "Try to follow the story. It's a bit of a mess in places, but it works well enough. And even when it doesn't, the songs are amazing."
Pat was correct about the album, obviously. American Idiot brought Green Day back from near death and turned them into…well, whatever you call a punk band that has transitioned to Broadway. There's still no movie in sight–not one that I know about–but the theatre production has succeeded beyond anyone's wildest guesses.
After time in Berkeley, Broadway and Utica, New York, American Idiot, the musical, opened in Toronto last night. I'd say that it was a success. A big one.
The libretto has been fleshed out into something more coherent that what we got from the album. Three friends vow to leave their dead-end existences in Jingletown USA. But before they can leave, one of them has to stay behind with his pregnant girlfriend. Another ends up joining the army where he's sent to Iraq and returns injured. The third, Johnny, ends up in the big city and hooked on drugs thanks to the evil of St. Jimmy. In the end, they all return home to Jingletown, sadder but wiser.
The cardinal rule for a successful musical is simple: send the audience home singing all the memorable songs in the production. American Idiot has the advantage in that we already know many of the songs in the production, so the audience is able to sing along from the moment the current goes up.
There are a few new numbers–rather necessary when you stretch at 57 minute album to a 90 minute musical that doesn't have a lot of dialogue–but they don't slow things down at all.
The action is fast and often angry with plenty of F-bombs throughout. The 20-ish cast members are kept moving on the stage, up the scaffolding and in one particularly thrilling sequence for "Extraordinary Girl," above the stage in mid-air. (Spider-Man people take note. This is how you make your actors fly without killing them.)
The stage itself is covered with flatscreen TVs flashing images and messages (a la U2's Zoo-TV) which are often combined with some front-projection imagery.
There's also a nifty scene where some scaffolding is turned into a bus in the space of about 10 seconds. Clever.
I half-expected to Billie Joe Armstrong take a curtain call at the end (something Eric Idle did when Spamalot debuted in Toronto) but alas, he was nowhere to be seen. I did see, however, AI producer Tom Hulce at the back of the theatre. I was able to keep from yelling "Pinto! Roadtrip!" I didn't even mention Mozart.
In an era where so many Broadway productions are revivals of old shows like remakes of old TV programs–Annie and Jesus Christ Superstar are coming back in 2012, fer crissakes–it's no wonder that American Idiot has been such a hit. And judging from all the people buying merch last night–t-shirts, programs, original cast albums and even water bottles–there's no reason the production won't be a hit in Toronto and in its tour across Canada.
It's good stuff. And I hate musicals.