Guess how many songs are released every day by the major record companies. Nope. Higher. Higher…
If you're a musician with new music to share with the world, you'll know how tough it is to get noticed. This stat explains why.
Each day, an average of 98,500 new tracks are uploaded to the streaming music services.
Let me repeat: That's each day.
Luminate, the company that tracks music consumption, gives us this graphic.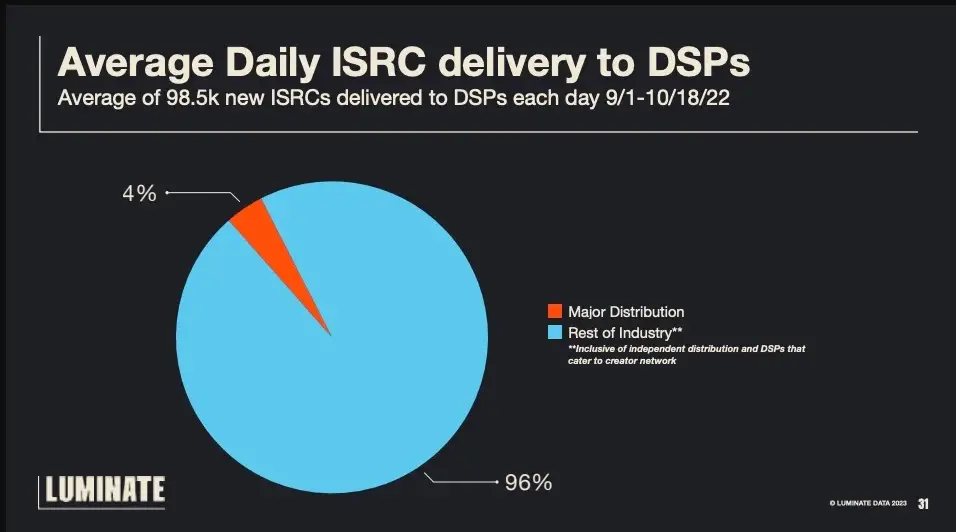 Note, though, that only 4% of these daily uploads (an average of 3,940 songs) come from major record labels. The rest come from indie labels and individual DIY musicians.
I'll say it again: While the barrier to entry into the recorded music world is very, very low, getting heard is almost impossible. We face a situation where they're just too much music!
(Via MBW)