Guest Blog: All Musicians Peak in Their 20s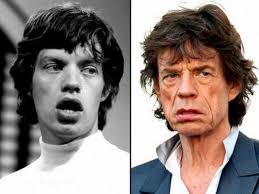 By Marc McMaster
I've been thinking about something for awhile. The subject line states the obvious – It's pretty common knowledge that nearly all notable musicians embark on their success in their 20's.
But why is that? Is it because humans tend to have their creative peak during this period? I am not sure if that is the case, as other creative arts had notable people arise in their 30's to even 70's. Eg acting, painting, sculpture. 
I once thought it was related to the music industry and our current time period (ie, young people "sell"). I'm no longer convinced of this however, because Beethoven was pretty young during his rise to fame. Contrast this with non-musical artists like some painters who die penniless and only gain fame posthumously.
Furthermore, what is especially interesting is that well established bands never surpass their heydays. U2 are still putting out records, but there will never be another Joshua Tree (seriously, can you remember more than three songs from Atomic Bomb?… wait, maybe you can). Paul McCartney will
never co-write another Rubber Soul. Pearl Jam won't make another Versus. The list is endless. This is the polar opposite of every other profession, wherein experience just makes you better and better.
I have watched documentaries on the human brain and its development continues up to age 25. I wonder if anyone has looked into "creative peaking" in music during one's early twenties to see if there is some sort of correlation or enhancement during this time. My Google searches have revealed a number of discussions on creativity peaking, but those that were musically focussed tended to be general banter by music fans and not really "academic" analyses. 
I'm not entirely sure how one would study this scientifically, considering how music is subjective, unless you solely peg success to sales. 
Another possible explanation is that successful bands and artists get rich and lazy.  They have made their millions and the fire in the belly is gone. Either that or the money lets them diverge into more eccentric musical pathways and risk taking (see Radiohead). 
Try naming more than three notable bands that made their big break after the age of thirty. The task is almost impossible.
[Guest opinions are always welcome.  Lemme know if you have something to say by clicking on the Talk to Me link in the left-hand column. – AC]