Guest Blog: Is Nostalgia the New Selling Out?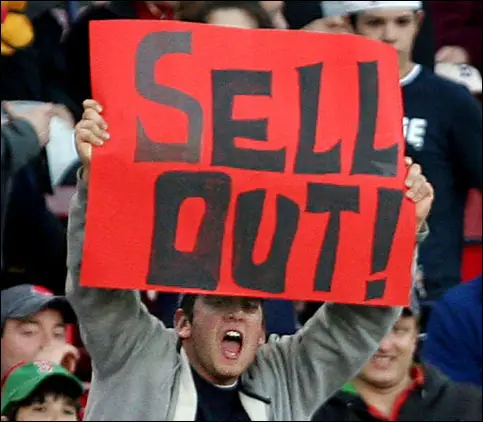 [Jody sent me this email this morning. I'm reproducing it with permission. – AC]
There was a time when a musician would never think about lending their music to sell a product. This was essentially the definition of a band "selling out." Suddenly the relevance of your song changes because it's associated with a product This thought process is still very much alive today. You need only to look at the last will and testament of Beastie Boys' MCA, who decreed that Beastie Boys songs never be used in ads.
However, in the day of digital music, many people are changing their attitudes regarding the definition of selling out.
One of the key points in the history of this change is when Moby released his album Play. Every song on Moby's album was made available for commercial purposes. Not only did this offer Moby another revenue stream, it was another way for him to get his music heard.
Today, there is more acceptance towards what was traditionally called selling out, people realizing in the era of file sharing, bands need to do whatever they can to make money. It's acceptance is so mainstream that Stephen Colbert recently pitted the Black Keys against Vampire Weekend in an "Sell-out off" to see who's music had been in more commercials
So what is selling out today?
It would seem that it's the growing trend towards being a nostalgia act. Countless bands can be found touring state fairs and casinos. They have no new album, and in some cases the band may have even been broken up, but there out there touring and in some cases commanding higher paychecks then when they originally were together. Like letting your song being used in a commercial, bands and artists are cashing in.
For an example, let's look at Soundgarden. They had a small reunion tour to test the waters and see if there was a demand for their live show, turns out there was. But instead of continuing the reunion, they went back in the studio to record an new album. And Kim Thayil was quoted in Sam Dunn's Metal Evolution as saying "…it's not nostalgia for us….I don't think we have any ambitions to play the county fair or casino circuit. Although we hear it's very lucrative."
Bands want to be relevant, and if your out there just hocking your old wares, our nostalgia. And while nostalgia may be fun, its not very relevant
Thought? Comments? [email protected]