Guest post: A visit to Ziggy Stardust's bar in London
[Some time ago, I wrote about the opening of a new David Bowie-themed bar in London. That's where Daryl Knee comes in with this report. – AC]
Located in the Hotel Café Royal, Ziggy's was the site of 'The Last Supper', which was the 1973 after-party following Bowie's final performance as his Ziggy Stardust character. You'll find it on the first floor of the hotel (which most North Americans would consider the second floor of the building). Head towards the dining area and tell the hostess that you wish to go to Ziggy's and they shall lead you to a smaller room just off the dining area.
It's cozy, a bar that seats about four and the rest of the room consists of low tables with chairs and sofas. I did a quick count and came up with a capacity for about 40 people although I'm sure you can accommodate a few more if you squeeze in on the sofas. I visited after dark so the lighting was subdued.
Because there were other patrons in the room I did not take any full room photographs. The walls display many photos of Bowie, most were taken by the well-known photographer Mick Rock. There are three special photos that were captured on the night of 'The Last Supper'.
The staff was pleasant and friendly. The mood is further set with Bowie music playing on low volume in the background. If I could make one suggestion it would be to place a little highly focused light on the photos to make them pop from the walls just a bit more.
Continuing with the David Bowie/Ziggy Stardust inspiration, they have
a special cocktail menu of drinks
, all with names inspired by Bowie song lyrics. I tried the 'Flaming Dove' and 'Snow White Tan'. Further "research" of the drink menu would take a few more visits but I enjoyed both of my selections. For anyone not into fancy cocktails, have no fear as they have a complete selection of your more typical beverages.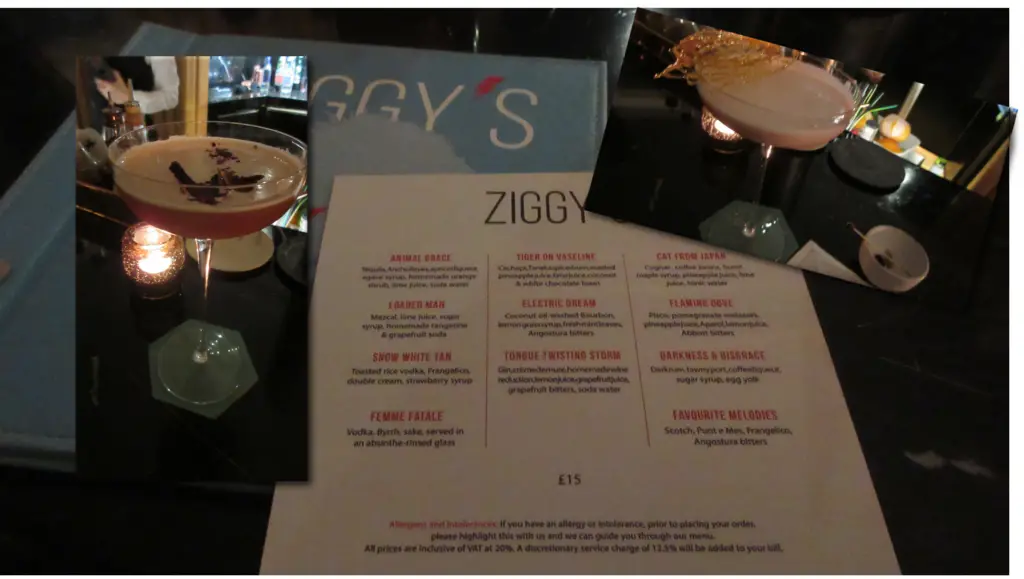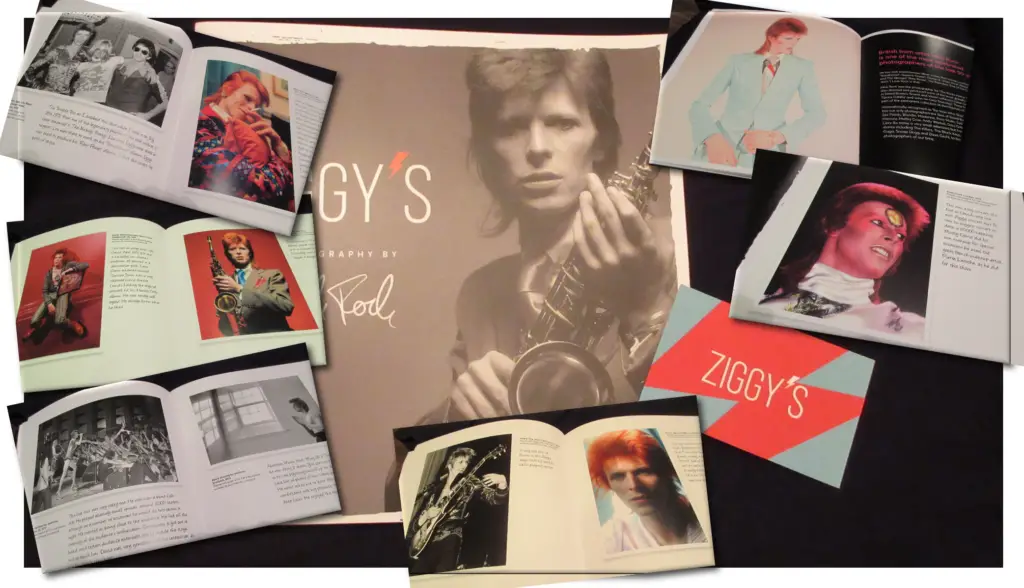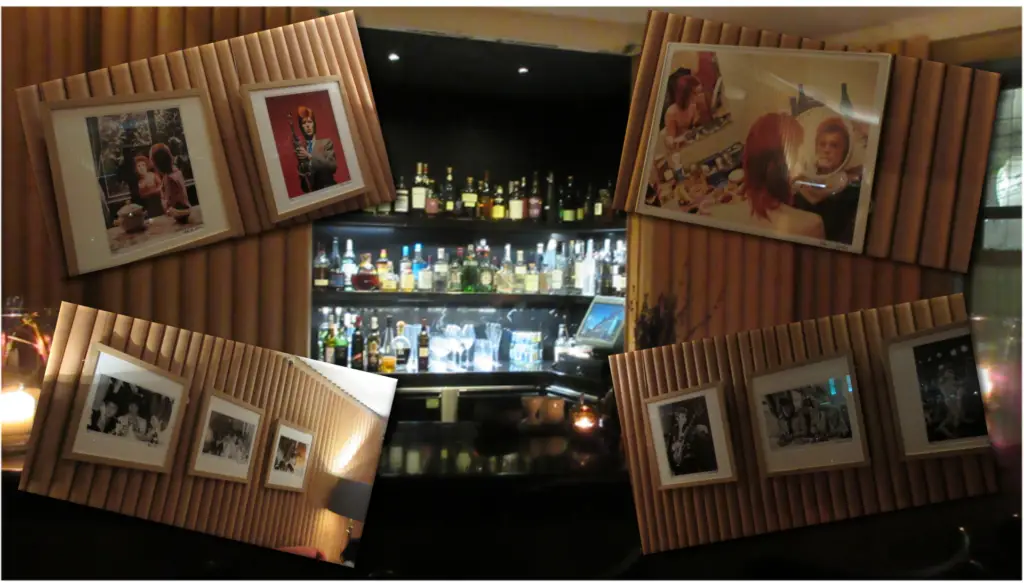 Overall, I enjoyed my visit and would highly recommend it as a great spot for an after-dinner or theatre drink with friends and associates.
Ziggy's is open from 5pm-1am, Mondays to Saturdays. The Hotel Café Royal is just a few minutes walk west of Piccadilly Circus, very close to a number of London theatres and less than ten minutes walk from Carnaby Street in Soho.