Guns N' Roses now has their own turntable
As the vinyl resurrection continues apace, turntable manufacturers are only too happy to supply new gear.
Pro-Ject, the Austria-based maker of turntables, have teamed with the Gunners organization to release a custom turntable based on their very good Essential III model.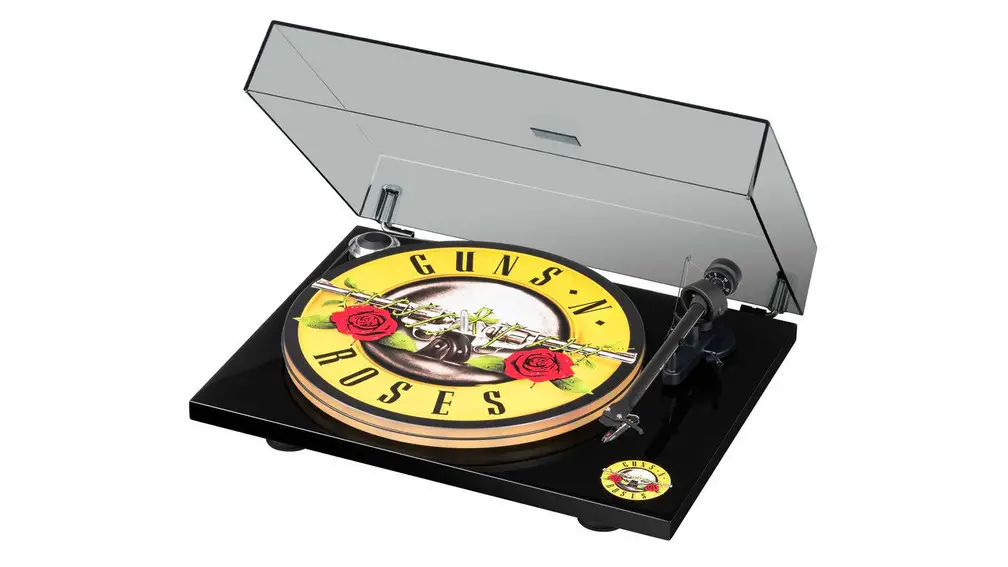 That is not a turntable mat, either. The logo is printer directly onto the platter.
Like what you see? It goes on sale next month with a suggestion price of £429 (about $650 Canadian).
More at Kerrang.