GWAR's Oderus Urungus Dead. No Joke. RIP Dave Brockie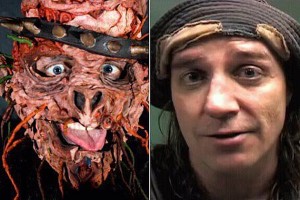 Dave "Oderus Urungus" Brockie, the frontman and spokesalien for GWAR has died.  His body was found by the Richmond PD last evening at his home.  The best estimate is that he died sometime between 3 and 7pm.
No cause of death has been announced.  Brockie was 50.
The latest details can be found at Loudwire. (Thanks to John for the tip.)