GWAR's Oderus Urungus Gets a Viking Funeral
The 2014 GWAR-B -Q in Richmond, Virginia, was a sombre affair, given the untimely death of Dave Brockie, otherwise known as chief alien Oderus Urungus, who died earlier this year of an apparent drug overdose.
First, there were speeches and tributes–followed by an authentic Viking funeral.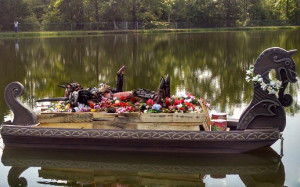 Watch the whole affair here.